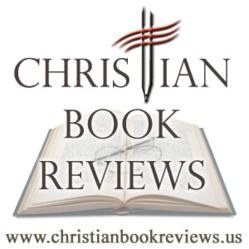 The truth is that we don't do anyone any favors if we don't give people our honest appraisal of their work.
(PRWEB) October 21, 2012
Athanatos Christian Ministries has announced the launch of its new Christian book review service. While appealing to Christian authors and writers, ACM will bring to the table its unique emphasis of reaching out to non-Christians in the culture, rather than focusing only on Christian audiences.
ACM terms describes this emphasis as 'literary apologetics' and actually offers an entire certificate program through its online academy that cultivates their vision for engaging the culture through the arts.
The reviewers are drawn from ACM's steadily growing pool of competent writers, editors, and contest judges. They will read the book, analyze it, and write a five hundred word review that the author can then draw from for promotional materials. If the author chooses, the review can be posted on the book review website.
One criteria that ACM offers that other Christian book review services might not is an assessment of the book's reception among secular or even hostile audiences. An example of ACM's unique perspective is its willingness to publish a 'Christian horror' book. Coming out this week, on October 24th, is Chris Morrow's "The Devil's Choir."
ACM's Executive Director, Anthony Horvath, says it was inevitable that his ministry would offer such a service.
"We have had numerous questions about reviewing works over the years, so we decided to just go ahead and do it," he says.
Horvath says that their service is not an editing service, but will nonetheless offer the same kind of brutal honesty associated with the feedback they give in their Christian novel writing contest. "The truth is that we don't do anyone any favors if we don't give people our honest appraisal of their work," he says. "We hope to spur Christian authors on to excellence; that is one of the driving purposes of all our writing-related offerings."
The review service is brand new, but it is ready to accept author submissions. The website is christianbookreviews.us.
Horvath says there are other plans in the works for promoting their review service, which they hope will offer even more benefits to authors for using it.