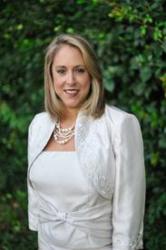 Christian book by Christian counselor Dr. Michele is now available for free download.
New York, New York (PRWEB) August 25, 2012
Christian book by Christian counselor, Dr. Michele, is now available for free download from her counseling website. The book, Identity Theft: Restoring Your True Self Image, was authored by Dr. Michele to help those struggling with internal self image issues to find the inner strength to greatness. This book was written with Michele's experience and knowledge of being an in-demand motivational speak and counselor for the past 12 years. Dr. Michele's company, Life Renewal Inc., frequently arranges programs and offers counseling services for struggling citizens in North Florida as well as surrounding states. The free e-book can be downloaded at the following link http://drmichele.org/dmtraining1.html.
While doing research for the new book, Dr. Michele learned that over 10 percent of the U.S. population seeks help for self image issues each year. A larger number of people do not seek help or guidance and these issues can develop into stress, anxiety or health problems. The spiritual path that Dr. Michele explores in her new book is designed to introduce average people to the strong power that each possesses within.
"Every person has 10 basic needs that must be met to live a truly happy life," said Dr. Michele. "I've spent the past 12 years counseling struggling people from all walks of life and I've found that self image problems are just as severe as alcoholism and other life threatening issues," Michele added.
University studies have reported revealing statistics about substance abuse, sexual abuse and other types of abuse most commonly attributed to struggling people. The studies found that nearly 80 percent of all people that were surveyed did not implement basic Christian values in their daily life. Dr. Michele authored her book based on the concept of her Life Renewal Inc. company. The ability for someone to follow a higher power and to receive emotional peace is what can lead someone to greatness.
Apart from her new e-book download now available, Dr. Michele is pursuing other forms of digital product creation to streamline the distribution to help with counseling people nationwide. Joyce Meyer Ministries is one of the largest Christian book publishers in the U.S. and is one of the inspirations for Dr. Michele to take her Christian counseling services to new heights online. New products are added constantly to the Life Renewal Inc. website and interested people can get more information by visiting Dr. Michele's website.
About Dr. Michele Fleming
Dr. Michele Fleming received her Ph.D in Clinical Christian Counseling and has pursued counseling struggling individuals for the last 12 years. Dr. Michele owns and operates her Life Renewal Inc. company and her informative website and blog to help reach people in all 50 U.S. states. A new free counseling service has recently been added to the Life Renewal Inc. website that allows any person to receive free counseling entirely online. Dr. Michel Fleming is a North Florida resident and is an in-demand motivational speaker that frequently speaks at conferences and seminars to help others to lead a happier and more peaceful life.