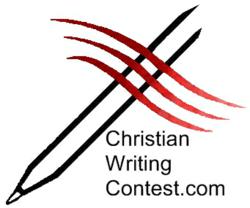 Most children's books by Christians don't have secular humanism or other challenges to the Christian faith in view at all.
(PRWEB) September 30, 2012
Writing contests abound on the Internet and Athanatos Christian Ministries is no stranger to them, heading into their fifth year of hosting them. As with their other contests, they aren't interested only in good storytelling. Like them, the children's book contest encourages the author to consider the book's impact not just on the reader, but the wider culture.
ACM's Executive Director Anthony Horvath says that the new category has been added because of a large number of inquiries and requests but a big reason had to do with technological advancements in printing: "We always believed that children's books with an apologetic emphasis were good ideas, but the printing costs were extremely high. We want the option of encouraging our winning authors even more than a cash prize, so we were not willing to have the contest if we could not also publish them. New color printing technology has now made that possible."
Horvath likens a quality Christian children's book to a vaccination: "By defending various aspects of the Christian worldview early on and presenting rival worldviews in their 'dead' form, we'll build a healthy resistance to what we as Christians perceive is a toxic worldview. Most children's books by Christians don't have secular humanism or other challenges to the Christian faith in view at all. Even if they are not a direct response to specific challenges, we would like Christians to be aware of what kids are getting in other areas, and act accordingly."
On their website, ACM describes that one of the purposes of the contest is to "encourage" Christians to participate in the culture in meaningful ways with works of art that exhibit excellence.
Executive Director Anthony Horvath says, "It isn't enough to have a good message. In fact, if the quality of our work is poor or mediocre, that in itself constitutes a 'message.' Quality writing and illustrating, which our contest rewards, will more likely succeed in the marketplace. We hope to marry excellence in our craftsmanship with quality of our storytelling and a sound understanding of the Gospel of Christ."
To give authors time to submit a quality book, ACM is allowing a longer submission period than they typically allow for their contests, nine months instead of six months. The deadline is June 1st, 2013. The website with more information christianwritingcontest.com.
Past winners of ACM's contests have gone on to be published by the ministry. That includes Shirley Tucker's "Diamonds in the Dust" and Jamie Greening's "The Haunting of Pastor Butch Gregory." Three more will be published in in the coming months, notably Derek Elkin's "Life Unworthy of Life" and Chris Morrow's "The Devils Choir", a supernatural thriller that could be described as 'Christian horror.' Morrow's title will be released in time for Halloween.
Horvath points out that their children's book contest holds out the possibility that the winners may also be published by ACM, or at least an offer may be extended.
"Through it all," Horvath says, "we remind our authors to be mindful of the power of stories to shape our culture and our readers. Hopefully, the authors and illustrators in this contest will take to heart ACM's unique emphasis, and we'll see it reflected in the stories they submit."
Athanatos Christian Ministries is an 'apologetics ministry' that is oriented towards defending and promoting the Christian faith. It was founded in 2008 and hosts online conferences, an online apologetics academy, and publishes a variety of diverse authors.