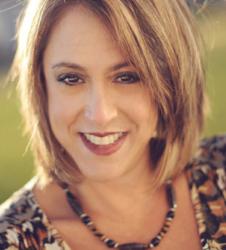 It is easy for someone to lose touch with a spouse and disconnect on the most basic levels when financial disruptions and unexpected martial problems happen.
Jacksonville, Florida (PRWEB) July 08, 2012
Christian counseling expert, Dr. Michele, is now offering Christian marriage counseling to couples that are searching for alternatives to divorce. The training center is located in the Jacksonville, Florida area and is now open for marital relief. The counseling services that are now offered by Dr. Michele offer a complete spiritual experience for both men and women to help better understand their marriage together. The marital bond that is created between two Christian people can often be challenged by general struggles in life. The new counseling by Dr. Michele is designed to help average people correct real martial problems and avoid an expensive and devastating divorce when seeking resolution. Interested couples can visit the Christian counseling website of Dr. Michele at http://www.drmichele.org.
The U.S. has a 46 percent divorce rate that was recently released through U.S. Census data. Couples that are between the ages of 50 to 59 years of age had the highest number of divorce for the first time in 35 years. As people are nearing retirement, the loss of stock market portfolios and a weakened economy can place unneeded stress on husbands and wives that are already struggling financially.
"Lots of things can lead to a divorce and sometimes it's the small things that really push someone over proverbial the edge," said Dr. Michele, Christian counseling expert and founder of Life Renewal, Inc. "It is easy for someone to lose touch with a spouse and disconnect on the most basic levels when financial disruptions or unexpected martial problems happen," added Dr. Michele.
The sanctity of marriage is important to the Christian faith and followers can often begin a marriage as strong and god-willed Christians. Not all marriage struggles are based on financial problems and things like sexual abuse, alcoholism, depression, anxiety and health issues are prevalent in Christian marriages around the country.
The average family that attends church can seek advice from a church pastor or minister, but issues like divorce counseling take specialists that are trained to evaluate both sides of an issue and locate the exact cause of the problem. A unique element of Christian counseling is the healing of the body, mind and soul as one entire unit compared with the institutional method of psychological marital counseling performed by psychiatrists in public clinics that do not use the Bible as the basis of each therapy session. Additional information, informative blog posts and free counseling resources are available at http://www.drmichele.org/services/christian-counseling.
About Life Renewal, Inc
Dr. Michele Fleming has used the past 12 years of her life helping Christian couples avoid the disastrous effects of divorce. As the owner of Life Renewal, Inc., Dr. Michele helps couples meet the challenges of a marriage head on using scripture and the Bible as the basis for all counseling. Dr. Michele has a Ph.D. in Christian Psychology and is board certified. Dr. Michele is also a trained grief recovery specialist helping those overcome with grief find spiritual enlightenment and purpose in life again. The Jacksonville, Florida location for the Christian counseling center provides a centralized area for couples in Florida, Georgia and Alabama to gain easy access to professional counseling help.