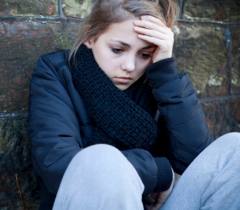 The surge in online dating memberships in the past decade is even more proof that many in society are struggling for help.
Jacksonville, Florida (PRWEB) August 23, 2012
Christian Counselor, Dr. Michele Fleming, is now offering free Christian advice to anyone in any U.S. state entirely online. Dr. Michele is a Clinical Christian Counselor that has devoted the last 12 years of her life to counseling others privately. The new online counseling services are designed to help individuals, couples and families that could be struggling with an assortment of issues find the missing link through a better understanding of faith and purpose. Anyone that has no place to turn or that has tried other methods unsuccessfully can get access to this free online Christian counseling by visiting this link http://drmichele.org/dmtraining1.html.
According to census data, divorce in the 21st century is now over 70 percent nationally. The home and family mindset of two married people that was evident between the 1940s to the 1970s now appears to be over. The divorce data in the U.S. reveals upon closer inspection that the average marriage now lasts for a period of 13 months or less. The majority of men and women that marry at a young age now statistically have less of a chance of remaining together past the age of 30. The surge in online dating memberships in the past decade is even more proof that many in society are struggling for help.
A traditional marriage counseling session is usually booked for a minimum of 12 sessions. These sessions are clinically designed to help individuals release frustration, sadness and anger in a clinical setting. While these have been proven effective, the high cost than can come attached to 12 straight sessions can be out of the financial reach of someone struggling financially. The entirely free Christian counseling advice currently offered by professionals like Dr. Michele is economically friendly and helpful as well as a discrete way for anyone to get much needed spiritual and emotional assistance.
People that are not married or have no anger management issues could have other life problems that are difficult to find closure. Issues with gambling, compulsive behavior, emotional abandonment, depression, anxiety and spiritual confusion are all very real problems that many people face.
"Change must come from within," said Dr. Michele. "One problem with secular counseling is that spirituality is not the main focus for finding peace and resolution on the inside," added Dr. Michele.
The free Christian counseling advice now offered discretely online from Dr. Michele's website can be accessed by anyone at anytime help is needed. Additional counseling services are available for anyone that is searching for a long-term service with direct help from Dr. Michele and her company Life Renewal Inc.
About Dr. Michele
Dr. Michele is the director of Life Renewal Inc. and is a Clinical Christian Counselor. Dr. Michele earned her Ph.D in Christian Psychology and has mentored thousands of individuals, couples and families over the past 12 years. Her recently redesigned website now includes the ability for any person in any U.S. state to receive free Christian counseling services entirely online. Apart from counseling, Dr. Michele is an accomplished speaker and regularly participates in conferences, seminars and corporate training programs to help others change their process of thought to find enlightenment one thought at a time.