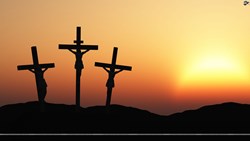 Christian Drug Rehab Center, Recovery Associates, Announces Scavenger Hunt
(PRWEB) May 24, 2013
For a lot of addicts in early sobriety, socializing without drugs and alcohol is a whole new experience. They have become so accustom to relying on substances to form friendships that meeting new people and being in social settings can bring up some anxiety. By organizing events that also offer plenty of support in a recovery-oriented atmosphere, clients are able to re-learn how to have fun and bond with others in recovery.
Recovery Associates hosts a variety of fun events to allow clients at their Christian Drug Rehab the opportunity to meet people in a sober environment. Their First Annual Scavenger Hunt promises to be a great time with prizes being awarded to the winning team.
"Our goal is to get clients out there enjoying themselves, especially those who may be prone to isolating," states one employee at Recovery Associates.
Recovery Associates is a drug and alcohol treatment center that provides a variety of programs and services for men, women and teens struggling with chemical dependency issues. At the core of their philosophy is the belief that addiction is a treatable illness. Their addiction treatment experience has shown that anyone is capable of achieving lasting recovery and physical, mental and spiritual freedom from the disease of addiction.
Their unique program offers three different tracks: a Traditional Track, an Expressive Therapies Track and a Christian Alcohol Rehab Track. They believe that by utilizing a variety of therapies they can better assist their clients in finding their own individualized path to recovery. Their focus is on the underlying issues that have led to the addictive behaviors and destructive patterns.
Recovery Associates' multidisciplinary team is made up of a Board Certified Addictions Psychiatrist, Master's Level Therapists and Certified Addictions Counselors. They are passionate about recovery and helping individuals and families begin the healing process.