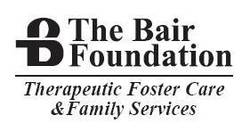 COA is proud to recognize The Bair Foundation as one of these outstanding providers.
New Wilmington, PA (Vocus) November 5, 2010
A statement released by COA noted that it is committed to maintaining the highest level of standards and quality improvement in order to identify providers that have set high performance standards for themselves and have made a commitment to their constituents to deliver the highest quality services. The statement continued, "COA is proud to recognize The Bair Foundation as one of these outstanding providers".
COA reaccreditation is an objective and reliable verification that provides confidence and support to an organization's service recipients, board members, staff and community partners. The COA reaccreditation process involves a detailed review and analysis of both an organization's administrative operations and its service delivery practices, which are "measured" against numerous national standards of best practice.
COA reviewers noted that "The Bair Foundation has an outstanding reputation in the community and with families served" and that "The Bair Foundation staff is always willing to go the extra mile to serve children and families". Also noted by the peer reviewers were that "The Bair Foundation had excellent training programs that far exceed COA standards, had sound financial management, and adapted or created new programs to meet the needs of the community".
ABOUT THE BAIR FOUNDATION - bair.org
The Bair Foundation is a non-profit agency that has successfully cared for and treated children, teens and families for over 40 years. Nearly 5,000 children (who typically have been struggling with behavioral and emotional difficulties, family problems, physical and emotional abuse, and other problems) are serviced each year through The Bair Foundation's community-based programs. As a nationally recognized leader in the field of children & family services The Bair Foundation has 37 offices operating in 8 states. Through a myriad of programs and services they are able to address and meet the unique needs of children and families in crisis; services include: Therapeutic Foster Care, Traditional Foster Care, Adoption Services, Medically-Needy Foster Care, Independent Living Services, Parent Empowerment Program, In-Home Services, Assessment Home, & Outpatient Services.
###