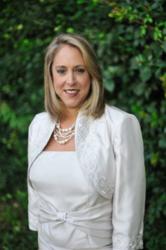 I feel the pain of both the men and women who struggle with these issues.
Seattle, Washington (PRWEB) February 02, 2013
Faith based marriages between a man and a woman can have the same issues as marriages made outside of religious beliefs. Christian marriage expert, Dr. Michele Fleming, is now providing Christian marriage help for couples. These services are now offered nationally for the first time and all consultations are free for the first 15 minutes. Couples seeking immediate assistance can schedule a free one-on-one consultation with Dr. Michele by calling 904-730-0775 or by visiting http://www.drmichele.org/services/christian-counseling.
Problems that can enter into a marriage are sometimes the result of past events that are not settled before a person enters a married life. Personal issues, anxiety, self-image problems and codependency are some of the distractions that a married couple can face when building a life together.
While clinical counseling services can be productive, Christians often seek help from counselors able to offer faith based services. The new counseling services now offered by Dr. Michele are helping to provide a new resource for men and women to use.
"There are some circumstances that not only break the bonds of marriage and relationships, but cut you to the depth of your soul," said Dr. Michele. The different types of emotional disconnect and issues that couples can deal with are among the factors that could lead to a permanent separation. "I feel the pain of both the men and women who struggle with these issues," added Dr. Michele.
Life Renewal Inc. was founded by Dr. Michele to provide the healing and assistance that many people cannot find through traditional counseling programs. Using a combination of bible based facts and counseling, the many challenges that a person can struggle to overcome can be corrected to help a person live a happier life. A series of helpful blog posts, articles and guides are now available for no cost on the DrMichele.org website.
Media inquiries and information about in-person consultations can now be sent directly to the following address:
Life Renewal Inc.
2843 Sweetholly Drive
Jacksonville, FL 32223
(904) 730-0775
About Dr. Michele Fleming
Dr. Michele Fleming earned her PhD in Christian Psychology and holds six board certifications in various disciplines in the counseling industry. By creating an informative resource online, Dr. Michele has been able to reach more individuals and couples desperately seeking an alternative to clinical programs and state funded treatment centers for marriage or personal disorders. Dr. Michele Fleming is certified by the Grief Recovery Institute of America and by the National Christian Counselors Association to provide assistance through spirtitual healing to men and women around the world.