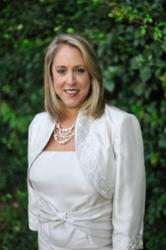 I define addiction as an unhealthy relationship with a substance or event.
Seattle, Washington (PRWEB) February 09, 2013
Counseling and psychological services are two areas that require an expert to diagnose and help provide solutions for correction to men and women. Dr. Michele Fleming, Clinical Christian Counselor, is now providing national Christian psychological services for adults who seek help with a variety of public or personal issues. More information can be found online at http://www.drmichele.org/services/christian-counseling.
These services provide the assistance that can help a man or woman overcome a range of personal, professional or marital problems.
Bible-based counseling can be difficult to find in smaller towns that do not have a certified counselor working in a church or other spiritual setting. Using the Bible to provide a foundation for strength and guidance is an added bonus for Christians who choose this counseling method over public or private services offered by psychologists.
The new nationwide services offered by Dr. Michele seek to bring a new level of healing to all 50 U.S. states.
The 2010 Census revealed one of the lowest divorce rates over the past decade in United States. While this low rate has helped more people avoid divorce, these numbers do not include the total amounts of separations that are caused by fixable issues. Separations could be avoided if adults can get access to emotional training that is currently found through counseling and psychological sessions.
Issues like codependency, sexual abuse, drug and alcohol abuse and anger management issues represent many of the causes of separation between two people according to Dr. Michele.
"When choosing someone to talk to, make sure they are part of the solution and not someone who will rile you up to anger or confuse you further," said Dr. Michele. "I define addiction as an unhealthy relationship with a substance or event, added Dr. Michele.  
Men or women interested in receiving a free 15 minute consultation for any issue can make direct contact with Dr. Michele using the following information:
Life Renewal Inc.
2843 Sweetholly Drive
Jacksonville, FL 32223
(904) 730-0775
DrMichele(at)DrMichele(dot)org
About Dr. Michele Fleming
Dr. Michele Fleming earned her Ph.D in Christian Psychology and has used the past 12 years helping men and women with personal and public struggles. By using the Bible as a foundation for all counseling and psychological services, this expert is able to apply the information that can help correct faith-based marriages or relationships. Dr. Michele Fleming created her Life Renewal Inc. company to expand counseling services nationwide to help adults live happier lives. Dr. Michele is based in Jacksonville, Florida and is an in demand expert in Christian counseling and public speaking.