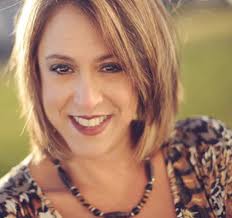 Dr. Michele Fleming provides strategies to help a person adjust to personal or professional life after a traumatic event.
Danbury, Connecticut (PRWEB) February 05, 2013
Clinical counseling services are normally recommended for adults seeking help for personal or family issues. Devout Christians can struggle when trying to locate a licensed processional to provide biblical guidance as well as counseling sessions. Dr. Michele Fleming is now offering Christian psychotherapy services as a licensed counselor. These services are now available nationwide and a no charge 15 minute consultation can be scheduled by calling (904) 730-0775 or visiting http://www.drmichele.org/services/christian-counseling.
Both men and women are susceptible to personal or relationship problems due to a variety of factors. Depression, eating disorders, sexual abuse, panic disorders and substance abuse are examples of issues that are common in society. Since clinical services do not use the bible as the foundation of professional services, Christians can have limited choices when selecting a professional for help.
The new expansion of psychotherapy services by Dr. Michele is expected to help reduce or eliminate the personal or family struggles that exist in many households.
"Couples come together with different past experiences, beliefs and behaviors," said Dr. Michele. "Effective marriage counseling provides lasting solutions, considers the root system that created the presenting problems and heals the marriage from the roots up," added Dr. Michele.
In addition to the new services provided, grief counseling and biblical counseling remain available. These services provide a helpful insight into overcoming obstacles in life that can be helped with an understanding of religious beliefs. As a licensed grief counselor, Dr. Michele Fleming provides strategies to help a person adjust to personal or professional life after a traumatic event. These services are designed to help individuals and families to regain self-control and enjoy life again.
A new Twitter page has been created online to encourage conversation and provide an additional source of information at https://twitter.com/drmichelef.
About Dr. Michele Fleming
Dr. Michele Fleming, Ph.D, is a licensed Christian counselor and has received six board certifications as a clinical supervisor. As an expert in biblical therapies, faith and moral values have helped to provide her foundation that is used during all therapy sessions. The practical skills training and psychological reviews completed by Dr. Michele Fleming offer solutions to individuals and families in any stage of depression or grief. The national services that are now provided have helped to introduce more people to the relief now offered apart from local services in the Jacksonville, Florida area.