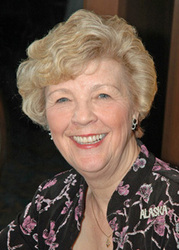 Kathy addresses issues which are so very relevant to real life
Medford, OR (PRWEB) March 31, 2009
Kathy Slamp of Vessel Ministries announces current availability for conferences and groups seeking leading Christian women speakers. Kathy and her ministry provide a blend of top quality public speaking with keen biblical knowledge and insight; Kathy's background in both the church and public education allows her to create a powerful and lasting impact on audiences nationwide.
Quickly building a recognizable name through numerous engagements and positive audience responses, Kathy has spoken in dozens of venues where the top ten Christian women speakers in the country have spoken; in these venues, Kathy receives the very same responses and accolades as any of the top ten Christian women speakers. Flexible in working relations, Kathy's humorous and quick-witted style is articulate in subject matter while remaining entertaining; this makes her a perfect choice for conferences interested in booking Christian speakers.
"Kathy addresses issues which are so very relevant to real life," said Suzi Swarthout, a member of the Wesleyan Women General Council and Director of the Iowa-Minnesota chapter. "Using her knowledge and understanding of the Scriptures, she shared on dealing with life's 'impossible situations,' finding joy beneath all life's experiences, and being God's vessel in a hurting and dying world. Kathy spoke God's word with great authority and conviction."
Kathy has a number of prepared topics that relate scripture to real life, and she can tailor new topics to meet a specific theme. She is available for those booking Christian speakers for one-day seminars, weekend retreats, or church office workers' workshops, as well as speaking for pastors in local churches. Speeches and topics blend heartfelt emotion, profound impact, and endearing humor.
"Kathy's teaching skills, developed through her many years of teaching kindergarten through college, served her well in reaching a very diverse audience," said Sherryl Van Cleef of the Salvation Army. "Her down-to-earth appeal, her sense of humor, and her willingness to make herself vulnerable in sharing her own life stories were huge pluses as the women eagerly looked to her ministry."
Those interested in booking Christian speakers can learn more at Vessel Ministries.
About Vessel Ministries:
Vessel Ministries was founded by Kathy Slamp, M.Ed. Since Kathy is both a pastor's daughter and a pastor's wife, she has a keen understanding of the Christian world. Kathy spent many years in public education, teaching everything from kindergarten to college, and since 2001 has made speaking the Word her main vocation. This vocation has taken her from coast to coast speaking to groups of all sizes and many different denominations. Down-to-earth sincerity and a sense of humor are keys to her speaking success. A prolific author with thousands of books, CDs and DVDs in circulation, Kathy was selected to be in the 2007 Who's Who of American Women.
###