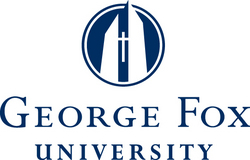 Newberg, Ore. (Vocus) September 19, 2009
George Fox University didn't break its enrollment record this fall, but came close. Overall enrollment is 3,368, down 0.4 percent from last year's record 3,382. George Fox enrollment is more than six times larger than it was in 1986, when 549 students attended.
The university's 17 graduate and seminary programs grew 1 percent to 1,389 students. The George Fox School of Business, which offers a full-time MBA in Oregon, part-time MBA in Portland and Boise, and a Doctor of Business Administration, saw 16 percent growth in its graduate programs.
Following the graduation of the largest class in school history, the traditional undergraduate population dipped by 1 percent with 1,685 enrolling on the Newberg campus. Incoming freshmen have an average high school grade point of 3.52 and SAT math and critical reading scores of 1,080. The national average for college-bound seniors is 1,016.
The university's undergraduate international student population is at an all-time high at 104, with the majority coming from China.
Fall semester for traditional undergraduates began Monday, Aug. 31. The university determines official enrollment based upon students registered on the 10th day of classes.
George Fox University is the only Christian university in the Pacific Northwest classified by U.S. News & World Report as a national university. The university is ranked by Forbes in its top 100 list of "America's Best Colleges," and as the highest ranked Christian college in the nation. More than 3,300 students attend classes on the university's campus in Newberg, Ore., and at teaching centers in Portland, Salem, and Redmond Ore., an Boise, Idaho. George Fox offers bachelor's degrees in more than 40 majors, adult degree programs, five seminary degrees, and 12 master's and doctoral degrees.
###