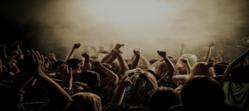 Now Free
Abingdon, MD (PRWEB) December 31, 2012
Wilson Innovative Solutions LLC, a company established for providing innovative technology consulting services and research solutions, today announces the next version of The Christian Event Spot.
The Christian Event Spot is a website that provides members with the ability to promote their Christian Events online and disseminate event information Throughout the World in several different ways. Visitors to the site will be able to view Christian Events in their local area and participate in (i.e. RSVP) the events that interest them.
This version features a modified template that adjusts to any platform from which the website is viewed. The new pricing structure also allows Members to create, share, and manage an unlimited events for Free. Only "Featured Events" and events with tickets will be assessed a small fee. Visit the Christian Event Spot to learn more and Sign up Today if interested.
About The ChristianEventSpot
The ChristianEventSpot is a online community for promoting, participating in, and finding Christian Events in your area. Members can post an unlimited number of events. Visitors are welcome to join as well, but can view events in their local area, sign up to receive latest events by email, share events on their favorite social network, all without a membership. For more information, visit the website at http://christianeventspot.com.