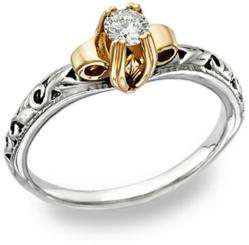 "Our goal at Apples of Gold is to honor God in all that we do, from product selection, to pricing models, to customer service..."
Los Angeles, CA (Vocus/PRWEB) February 24, 2011
While a downturn economy has most business owners wringing their hands, especially when their product might be seen as a luxury, Apples of Gold jewelry has increased their commitment to their core values. Whether in rejecting the prevailing fear mentality or the exorbitant markups that are the industry standard, Apples of Gold seeks to apply their Christian faith and principals to all aspects of their business.
The extensive Apples of Gold jewelry collection encompasses more than 5,000 unique products ranging from engagement rings to cross pendants to engraved ID bracelets to Tahitian pearl earrings. And rather than keeping jewelry a luxury solely for the elite, their fair pricing standard means that the beauty of exceptional jewelry can be enjoyed by a broader clientele. Rather than the typical 100-300% markup on fine jewelry, Apples of Gold consistently prices their pieces around 40% below retail compared to traditional jewelers. Doing all their business through their website, Apples of Gold shows that non-traditional works.
Says company owner and president: "Our goal at Apples of Gold is to honor God in all that we do, from our product selection, to our pricing model, and to our customer service; we have submitted our business to God and ask that He guides every step and decision."
And the owners, all Christians, see Apples of Gold as more than a business. In many ways it's a ministry. With Bible verses and messages of encouragement, a forum for prayer requests, and even an occasional jewelry giveaway, they reach out to their thousands of Facebook fans, and keep the online fellowship and community thriving. They also use their blog http://www.applesofgold.com/jewelryblog/ to educate customers about trends in the jewelry industry, announce product discounts, and to highlight the quality of their products and the commitments of the company.
At a time characterized by widespread uncertainty in business, Apples of Gold stands out for their steady faith in the face of the storm. An extraordinary product, an unshakeable commitment to ethical principles and a tireless staff committed to delighting their customers make Apples of Gold a diamond in the rough. See applesofgold.com for more information and their complete line of fine jewelry.
# # #