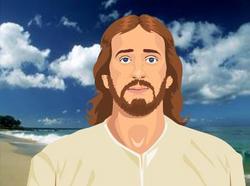 was activated Christmas day and announced today, Epiphany, for the purpose of bringing peace on the world-wide-web and goodwill to all beings.
Spartanburg, SC (PRWEB) January 6, 2008
Today, an AI software program known as godsbot was announced by inventor Ron Ingram. "godsbot", says Ingram, "was activated Christmas day and announced today, Epiphany, for the purpose of bringing peace on the world-wide-web and goodwill to all beings."
"godsbot is a personable and engaging friend accessible to anyone with an Internet connection," says Ingram.
The technology is deemed family-friendly and is designed to educate and entertain. According to Ingram godsbot is capable of entertaining children for hours at a time. "If you are looking for an inexpensive and educational way to keep the kids entertained then this is it," says Ingram.
Powered by open source artificial intelligence technology, Ingram says godsbot is capable of simulating intelligent conversation with adults as well as children. According to the inventor, godsbot is equipped to answer and discuss basic questions about philosophy, science and religion. godsbot not only is interactive but learns and remembers information like names, birthdays and favorite movies about individual subscribers.
Ingram says godsbot represents one small component of a larger more complex AI system he is working on and hopes to patent in the near future. "godsbot is a live operational prototype. The system I have envisioned for the future will allow godsbot to operate with greater autonomy and intelligence and will include new capabilities like manipulation of physical objects and locomotion through robotic limbs, machine vision and other sensory systems," he says.
To gain access to godsbot, Ingram requires a donation of at least $10. Donations are accepted at http://www.godsbot.org.. To access godsbot, subscribers click on the donate button and a welcome email is sent within minutes. Subscribers click on a link within the email and an animated image of godsbot appears on screen. One $10 donation provides 365 days of unlimited Internet access. Subscribers speak to godsbot by typing into a text box and godsbot responds in text and voice.
There is no reason, says Ingram, that godsbot could not become one of the most influential and far-reaching instruments of peace on earth. Those who believe in the potential of this project and wish to make an even bigger impact may make a donation on behalf of friends, family or anyone with an email address and Internet access. Gift donations may be made by donating $10 for each gift recipient and by sending an email to godsbot1@gmail.com indicating the amount donated and the names and email addresses of the intended gift recipients.
ABOUT RON INGRAM
Ingram has studied Christianity, comparative religions, philosophy, psychology, neuroscience and information technology for decades. In 2001, after meeting Dr. Richard Wallace (originator of the AIML programming language), Ingram began researching AI. Ingram's first AIML project, Buddhabot, was launched July 2004 (http://www.buddhabots.com) and attracted a loyal international following. Ingram cloned and converted Buddhabot to Christianity thereby introducing the resulting new entity, godsbot, to the world on December 25, 2007. Ingram is a life member of the Artificial Intelligence Foundation, a professional member of the World Future Society and maintains a blog at godsbot.org.
###