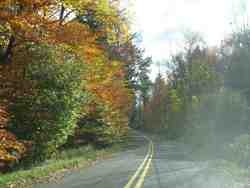 I pray that this will be of consolation to you, in this tragic and horrible time, to have someone who studies and professes and defends orthodox Christianity, which you yourselves accept and believe, assuring you that God still loves Matthew Murray, and will never give up trying to save and heal him
Dyer, TN (PRWEB) December 13, 2007
In the wake of the tragic shootings in Colorado this week, many authors, theologians and philosophers, on many sides of religious belief or unbelief, will be discussing the many thorny religious and philosophical issues surrounding Matthew Murray's choice to attack and kill a number of Christians at a youth retreat and megachurch.
But Jason Pratt, an orthodox lay theologian and novelist, also wants to offer hope to the family of Matthew Murray: hope for Matthew himself, who committed suicide after being shot numerous times by a heroic security guard inside the church.
"I pray that this will be of consolation to you, in this tragic and horrible time, to have someone who studies and professes and defends orthodox Christianity, which you yourselves accept and believe, assuring you that God still loves Matthew Murray, and will never give up trying to save and heal him," Jason says.
Jason adds that this may be of some comfort to the security guard Jeanne Assam, too: "You did what was right and just, and stopped Matthew from hurting anyone further other than himself; and you even managed to do so without killing him, insofar as you could. You fought him fairly and without hatred in your heart--be comforted then that God has no hatred in His heart for Matthew Murray either, and will not abandon Matthew to his fate, but will continually seek to bring him home, reconciling him with you and with his victims and with his family, in the day of the Lord to come."
To the families of the victims (including four known fatalities at this time, and a wounded father who lost two daughters), Jason says: "It is only natural to grieve, and it is only natural to hate the man who has done this to you. I know how much anger and hatred I would feel, myself, if someone attacked the one whom I love the most under God. You have a deep and terrible challenge laid before you, a challenge you did not ask for, any more than your loved ones asked to face a firing gun. You can, if you choose, accept a hate and hopelessness for Matthew Murray; or you can choose to strive to actively hope for Matthew and for his sake and for the sake of those who still love him--even God. I pray that God will strengthen you and bring you peace, today or in a day to come."
Jason's open letter can be found in its entirety, in pdf and doc format, with this press release.
Jason Pratt, who often contributes to the popular journal of the Christian Cadre, has a reading audience in Europe, Asia, Africa, Australia and the Americas. His recent Thanksgiving sermon for the Cadre Journal, available here, discusses the relationship of joy to crucially important claims of orthodox trinitarian theism. CRY OF JUSTICE, his first published book, was released near the end of September 2007. He graduated from the University of Tennessee, Knoxville, in 1994.
###