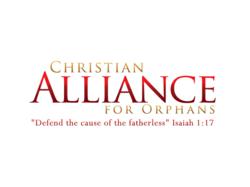 The Bair Foundation has met the highest standards of accountability
New Wilmington, PA (PRWEB) March 03, 2012
The Christian Alliance for Orphans unites more than 100 respected Christian organizations and a national network of churches. The Bair Foundation will work with Alliance members to inspire, equip and connect Christians to reflect God's heart in caring for orphans through adoption and foster care initiatives. As churches and organizations are linked through the Alliance, they can collaborate, share resources and support each other's work with the purpose of providing permanency to orphans and children in the foster care system.
The Christian Alliance for Orphan members are required to embody the highest commitment to financial integrity, good governance and the Gospel. As part of the membership application, organizations must affirm the Alliance statement of faith and meet the seven Standards of Responsible Stewardship through the Evangelical Council for Financial Accountability (ECFA). As a member of ECFA, The Bair Foundation has met the highest standards of accountability which include, but are not limited to governance, financial oversight, transparency, and ethics.
One of the major events promoted annually by the Alliance is Orphan Sunday. In November, usually the 2nd Sunday of the month, thousands of churches take the opportunity to remind their congregations about the plight of children in America and around the globe who have no family. Partners like The Bair Foundation join in their mission as they share with congregations the great need for more foster and adoptive homes.
ABOUT THE BAIR FOUNDATION
The Bair Foundation is a non-profit agency that has successfully cared for and treated children, teens and families for the last 45 years. With 34 offices in 8 states, they offer a myriad of services which include: Therapeutic Foster Care, Traditional Foster Care, Adoption Services, Medically-Needy Foster Care, Independent Living Services, Parent Empowerment Program, B.E.S.T. Program, Wraparound Services, In-Home Services, an Assessment Home in Amarillo, TX & Outpatient Services.
# # #