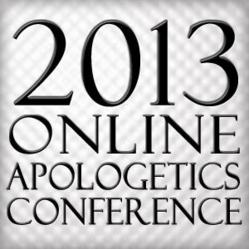 Holmen, Wisconsin (PRWEB) April 13, 2013
Noted author, radio host and Stand To Reason ministry founder, Greg Koukl, will be a featured speaker during the 2013 Online Apologetics Conference to be held April 21-23, 2013. Koukl has been featured on CBN, the BBC, Focus on the Family and other major media outlets. He is also the author of several books: Tactics—A Game Plan for Discussing Your Christian Convictions, Relativism: Feet Firmly Planted in Mid-Air with Francis J. Beckwith, and Precious Unborn Human Persons. Koukl has published more than 180 articles and has spoken at nearly 60 university and college campuses both in the U.S. and abroad.
The theme for the 2013 Online Apologetics Conference is "A Defense of the Faith is a Defense of Life". ACM's online conference will probe the connections between a pro-life worldview and a Christian worldview and call upon Christian apologists to be ready to defend life with the same level of preparedness that they defend the faith. It will call upon Christians everywhere to see a pro-life worldview as an integral part of their Christian faith and act accordingly.
Online registration is still available for next weekend's conference.
About Greg:
Greg received his Masters in Philosophy of Religion and Ethics at Talbot School of Theology, graduating with high honors, and his Masters in Christian Apologetics from Simon Greenleaf University. He is an adjunct professor in Christian apologetics at Biola University. He's hosted his own radio talk show for over 20 years advocating clear-thinking Christianity and defending the Christian worldview.
About ACM:
Athanatos Christian Ministries, an apologetics ministry with an emphasis on defending the Faith through the arts and literature since its founding in 2008. ACM's purpose is to apply the Christian world view in creative contexts that range from Christian apologetics to education to literature and the arts and anything else it can imagine to edify the church. ACM has a significant emphasis on the arts and literature because it perceives that the culture has extraordinary influence on faith formation; usually a negative influence. For this reason ACM encourages Christians to participate in the culture in meaningful ways with works of art that exhibit excellence.