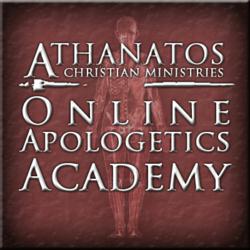 Holmen, Wisconsin (PRWEB) May 08, 2013
Athanatos Christian Ministries (ACM), an apologetics ministry seeking to ground fellow Christians in the truth of Christianity–true in faith and fact, has launched an online Christian educator training program. The new program is part of their Online Apologetics Academy.
Several formats for the educator training program are available. Each format is designed with Sunday School teachers, Bible Study instructors, and other lay leaders in mind and has three components: Bible Knowledge, Apologetics Emphasis, and Classroom Management.
Each format seeks to give an overarching plan to the Scriptures, cover important areas of 'mere theology', and address how to apply Christian truths in the practical context of a Sunday School classroom, youth bible study, etc.
The eight week course is designed so that it can be taken interactively or self-guided.
More information on the new Christian Educator Training Program can be found on the Online Apologetics Academy website.