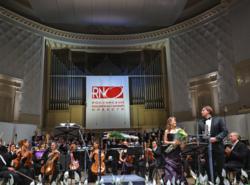 Plan, Join, Create...at "The ChristianEventSpot"
Abingdon, MD (PRWEB) March 22, 2012
Wilson Innovative Solutions LLC, a company established for providing innovative technology consulting services and research solutions, today announced the launch of its first service to promoters and seekers of Christian Events - called "The ChristianEventSpot".
"The ChristianEventSpot" is a website that provides members with the ability to promote their Christian Events online and disseminate event information Throughout the World in several different ways. Visitors to the site will be able to view Christian Events in their local area and participate in (i.e. RSVP) the events that interest them.
Other site features include: 1) the option to share event information via popular social networking sites such as Facebook, Twitter, Linkedin, Google+, and others, 2) ability to receive the Latest Events via email - for infrequent site visitors, 3) an overview of all the Upcoming Christian Events in a convenient Google Map - for visitors with limited time, 4) a mobile-friendly version - for visitors on the run and 5) an option to Check the Weather before heading out - with a valid zip code.
Four Membership Plans are currently available to cover a range of promotion needs: Trial Membership for the first 500 Members, 3-Month Membership for Seasonal Event Planners, Annual Membership discounted for those who plan Christian Events throughout the year, and Featured Membership - which allows members to "Feature" their Christian Event to the community at large.
Future versions of the site will include the option to sell event tickets, follow your favorite member (e.g. Christian Artist, Group, or Church), or subscribe to receive alerts for Christian Events in your local area via email or text message. Additionally, a mobile app compatible with the major market mobile platforms such as iPhone, Android, and Blackberry will be provided in the near future.
About The ChristianEventSpot
The ChristianEventSpot is a online community for promoting, participating in, and finding Christian Events in your area. Members can post an unlimited number of events for as long as their subscription lasts. Visitors are welcome to join as well, but can view events in their local area, sign up to receive latest events by email, share events on their favorite social network, and even check the weather - all without a membership. For more information, visit the website at http://christianeventspot.com.