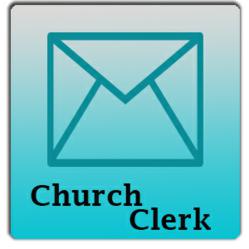 Website for Church Clerks
Baltimore, MD (PRWEB) September 30, 2012
Keeping accurate records of the membership and major activities of a church is one way to maintain an efficient organization. The church clerk is the person who has the main responsibility for this function. The clerk is chosen because of his/her reliability and faithfulness in caring for all the clerical duties and correspondence of the church.
The Christian Event Spot is a Christian based service that allows Church Clerks and their congregations to plan & share church events via the World Wide Web. It is an effective tool to enable more efficient organization of church activities. Church Administrators would be specifically interested the following new event types on the site:

Baptisms
Seminars
Bible Studies
Worship Services
Communion Services
Baby Blessings
And much, much more!
Join all of the other members of the Christian Event Spot today. Sign-up is free for 30 days and then just $10/month thereafter.
About The Christian Event Spot
The Christian Event Spot is an online community for promoting, participating in, and finding Christian Events in your area. Members can post an unlimited number of events for as long as their subscription lasts. Visitors are welcome to join as well, but can view events in their local area, sign up to receive latest events by email, share events on their favorite social network, and even check the weather - all without a membership. For more information, visit the website at http://www.christianeventspot.com.