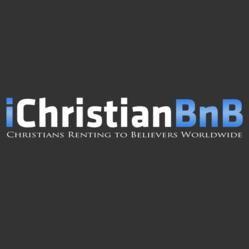 Christian Vacation & Short-Term Rentals for Christian Property Owners and Renters Worldwide.
New York City, NY (PRWEB) June 19, 2013
iChristianBnB.com has officially soft-launched its global rentals site.
Create free account here.
Property owners can list their residences and rooms for free.
Renters can make reservations and book online instantly.
iChristianBnB.com is the first global Christian rentals site developed to provide fellowship and monetization opportunities for Christian families and their business interests while connecting Christian tourists and business travelers with Christian hosts worldwide.
Interested renters, business travelers and tourists can check property availability on all listings in the calendar tab, view property location via Google maps, review detailed property description and amenities list, read renter reviews and can book their reservation dates online immediately and securely with PayPal.
Become a Fan of iChristianBnB.com on Facebook and a Follower on Twitter and receive via feed updates and newest properties listed in real-time.
Interested renters and property hosts can call iChristianBnB.com at one of our three global offices located in the US, Canada & the Philippines for booking or listing assistance 7 days a week.
iChristianBnB.com is a privately owned Christian company with a corporate social responsibility model dedicated to creating shared value by redefining capitalism and the role of business and the marketplace in society.
iChristianBnB.com - Think Victory.
© iChristianBnB.com 2013. All Rights Reserved.