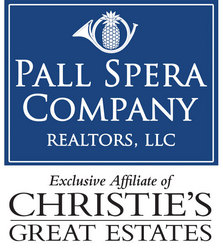 Pall Spera Company Realtors will exclusively represent the Christie's brand in Lamoille, Washington, Caledonia, Orleans, and Orange Counties of Vermont, including the world-famous Stowe skiing area
New York, NY (PRWEB) July 2, 2010
Christie's Great Estates, the world's leading luxury real estate network, has awarded affiliate status to Pall Spera Company Realtors of Stowe, Vermont. The firm will exclusively represent the Christie's brand in Lamoille, Washington, Caledonia, Orleans, and Orange Counties, including the world-famous Stowe skiing area. Wholly owned by Christie's, the world's leading art business, Christie's Great Estates is represented in more than 40 countries. Pall Spera Company Realtors joins this carefully selected organization of brokerages with proven records of success in both high-end property sales and exemplary client service.
"We are delighted that we can now include Stowe, Vermont, an important vacation market in the Northeast, in our international network," says Neil Palmer, Chief Executive Officer of Christie's Great Estates. "A well-established leader in Stowe's high-end property market, Pall Spera Company Realtors is an excellent addition to the network."
"We are most pleased to have Pall Spera Company Realtors join Christie's Great Estates' prestigious global network of affiliates," says Kathleen Coumou, Christie's Great Estates Vice President. "The combining power of our two brands will represent the most magnificent properties in one of the finest mountainous resort destinations in the Northeast, through innovative and unique strategic planning."
"We are very pleased to represent Christie's Great Estates. It complements our own established brand, which has been the trusted name in real estate since 1969 in our area," says Pall Spera, owner of Pall Spera Company Realtors. "It not only offers our clients a significant advantage for worldwide exposure but it also introduces our part of Vermont to buyers around the globe."
The attractive and unique features of central and northern Vermont include Mt. Mansfield, Vermont's highest peak, the Trapp Family Lodge, spectacular lakes, and vistas that are woven into a much-in-demand bucolic landscape. The area offers challenging and recreational Alpine skiing, peaceful cross-country trails, golf, tennis, health and beauty spas, hiking, mountain biking, and international cuisine.
# # #