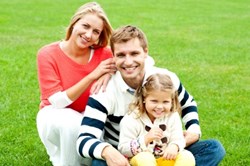 We've researched hundreds of different sources online to help come up with what we feel could be the best gifts to purchase a person of any gender, age or interest
Chicago, Illinois (PRWEB) November 29, 2013
Purchasing a Christmas gift is one part struggle and one part enjoyment for many consumers. A new list to help a variety of shoppers has been added online at the http://ecompares.com website. This new Black Friday deals for moms, dads and kids list is now accessible.
"We've researched hundreds of different sources online to help come up with what we feel could be the best gifts to purchase a person of any gender, age or interest," said a reviewer at the eCompares.com company.
The 2013 Christmas season has started early in most parts of the U.S. due to retailers providing ads for shoppers earlier than in the 2012 year. Companies like Walmart, Target and Amazon have all announced price drops to the public a week in advance of the after Thanksgiving sales season.
The eCompares.com list that is posted for consumer use online is now in its first phase and is expected to remain curated as the holiday season progresses. The researchers who have contributed to the products that are included are the ones responsible for the daily news content on the company homepage.
"Consumers enjoy lists that are well researched and include actual pricing to help cut out any research time during the busy shopping season," the reviewer included.
The current and future lists that are offered through the eCompares company are expected to continue through December 31st of this year. New items, price decreases and shipment reductions from retailers are scheduled to be included for shoppers.
About eCompares.com
The eCompares.com company was created to help moms find discount gifts for children online. This company has expanded into a complete e-commerce resource used by the general public to find some of the top retailer discounts. The eCompares.com company publishes annual price guides, discount data and helpful reviews that attract consumers from all parts of the world. This company has an expert staff who contribute to the research and other services that this company offers to consumers online. Daily updates are made during the holiday season to published content.