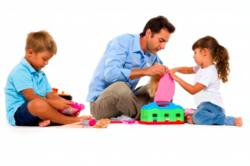 This new pricing review establishes the retailers online with some of the lowest pricing.
Flint, Michigan (PRWEB) November 27, 2012
Christmas gifts for children can be hit or miss depending on the research performed by parents. Those Tech Guys have released a Christmas retailer review to help locate the top gifts that children have requested. This new pricing review establishes the retailers online with some of the lowest pricing. One example is this retailer this is offering up to 70 off children's toys for the Christmas season.
Leap Frog's LeadPad that was released in 2011 was one of the toys that many children requested for the holiday season. The price of this digital learning game is much lower than tablets or other gadgets that are offered online. This price point has helped more parents afford the LeapPad series. The 2012 LeapFrog LeapPad2 Explorer is again a popular request by children.
Those Tech Guys found one of the best prices for this learning device online. Among the many offers reviewed, free shipping was offered with the purchase of LeapFrog LeapPad2 Explorer from one top retailer.
While children ages 5 to 12 are the demographic that most marketers use to push new products, the infant market is one that is growing due in part to growth in the population. A new product has been released for sale this Christmas season to help children to take their first steps.
The Vtech Sit-to-Stand Learning Walker is a playful and colorful walking aid that is designed to help toddlers learn to walk correctly. The easy roller system along with special toys attached to this walker makes it one of the unique products for young children to use. Those Tech Guys reported the Vtech Sit-to-Stand Learning Walker is on sale for 26 percent off its list price online.
Children that are between the ages of 8 and 17 have more variety this year compared to previous years for electronics. Gaming consoles like the Nintendo Wii U and the XBox 360 are expected to be popular for the Christmas season. One device is manufactured by one of the largest retailers online and is now one of its most gifted items.
The Kindle Fire HD was found by Those Tech Guys in the recent review sold at big discounts. A special limited time incentive by Amazon has lowered the price of the Kindle Fire HD from $199 to $159. The basic edition is also selling for $129 for a limited time. 
Those Tech Guys are expected to update the top gifts for Christmas guide as the season progresses. New retailers can be added and some removed due to pricing issues or in stock announcements. Parents that are considering purchasing toys online for children could benefit from the low prices that have been announced by retailers for the 2012 Christmas season.
About Those Tech Guys
The year 2010 was the start of the review season for Those Tech Guys. This technology and consumer products review company has grown annually in its short 2-year existence. A team of writers as well as researchers find the products that are most in demand by consumers and publish this information online. Those Tech Guys are currently developing a brand new website at http://www.thosetechguys.com to launch for the 2013 season to help consumers continue to find the lowest pricing possible online for all occasions.