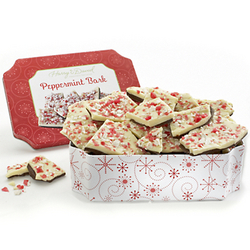 Medford, Oregon (PRWEB) November 21, 2010
Harry & David, America's gift experts for over 75 years, offers gourmet Christmas gifts with over 300 affordable gifts under $40.
This year, go to Harry & David to get Christmas gifts at affordable prices for everyone on the list. Harry & David offers a wide variety of gourmet gifts that fit every budget. Choose from fresh fruit gifts, bountiful gift baskets and impressive gift towers. There's no better value for Christmas gifts!
Struggling with holiday gift ideas? Send something sweet like our Two Boxes of Chocolate Truffles. Rich, fragrant and wholly satisfying, these are the kind of truffles that connoisseurs spend a small fortune seeking out in the world's finest shops and confectionaries. Our chocolates cause pleasure and involve the emotions in much the same way as falling in love. They make excellent, affordable gifts for anyone!
Harry & David offers more great Christmas gifts, including our world-famous Moose Munch® snack. This Harry & David staple is available in a variety of irresistible flavors and should be a top choice for affordable gifts. Made with fluffy popcorn coated in rich buttery caramel, tossed with fresh nuts, and dipped in chocolate, it's sure to please those craving both a sweet and salty treat.
Looking for something more seasonal? Browse our holiday section for a wide variety of Christmas gifts! Our Peppermint Bark Tin is a holiday confection made fresh and delicious in our own candy kitchen. Magnificently rich and minty with smooth, perfect layers of dark and white chocolate, this treat is showered with crushed candy canes and ready to eat. Give a little bit of everything with the Christmas Cylinder of Treats. Packed with the intricate symmetry of five little lidded gift boxes, this gift will create tantalizing intrigue of which one to open first. Deliver happiness with our affordable Christmas gifts.
In addition to these favorite Christmas gifts, Harry & David offers over 100 more affordable gifts. Browse through the selection on the Harry & David website to find great gourmet Christmas gifts for everyone on the list!
Get gourmet Christmas gifts now and order before the holiday shipping cut-off dates! The last day to order using regular shipping is December 18th; the last day for 2-day express is December 22nd, and the last day for next day delivery is December 23rd.
All orders are backed by a 100% guarantee. If those who receive our gifts are not fully satisfied, Harry & David will provide either an appropriate replacement or a full refund. Visit http://www.harryanddavid.com for more information.
Harry & David is a leading lifestyle and gourmet gift company that brings joy and celebration to the way people connect, work and play. With a 75-year reputation for genuine farm-to-table freshness and unsurpassed artisanal quality, Harry & David is legendary for products such as the Fruit-of-the-Month Club® gifts, featuring top-quality fruit, pampered on the tree, picked at its peak; Royal Riviera® Pears, prized for their lush juiciness, melting texture and exquisite flavor; Oregold® Peaches, the biggest, juiciest, sweetest-tasting peaches to taste; and Moose Munch® gourmet caramel popcorn made exclusively in our own confectionery in flavors for everyone, from Milk Chocolate and White Chocolate Macadamia Nut to S'Mores. The Harry and David catalog offers a wide variety of gift baskets, fresh fruit gifts, gourmet treats, chocolate gifts and business gifts for every occasion. Gifts from Harry & David, and its brands Cushman's and Wolferman's, are designed for festive occasions, entertaining and self enjoyment throughout the year. Through its stores, catalogs, websites and select retail partners, Harry & David offers an affordable "best-of-class" experience as part of everyday life. Happiness Delivered! http://www.harryanddavid.com
(Harry & David is a trademark, service mark and DBA of Harry and David)
###