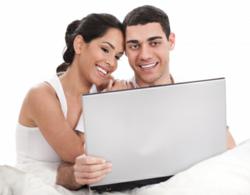 Fragrances are one of the gifts most cherished by women throughout the year.
Miami, Florida (PRWEB) December 10, 2012
Christmas gifts for women can be hard for a man to choose without a guide to provide advice. The HTMH Online best Christmas gifts for girlfriends guide has been launched online to provide a helping hand to men that are searching for a last minute gift for a lady. Among the variety of discounts offered in this guide, retailers like this one now offer 50 percent off select ladies merchandise for Christmas.
Jewelry remains one of the go-to selections for men that want to buy a gift for a woman that might appear to own everything. A variety of styles are available and many depend on the budget. While gold can be out of the price range of some men, silver jewelry can still make an impact according to the published guide.
Earrings are one of the least inexpensive pieces of jewelry that men can purchase. The new guide published online features a set of Sterling Silver Butterfly Earrings for 62 percent off the list price as an exclusive offer for Christmas. This price reduction was found to be one of the largest this season for earrings
While earrings serve one fashion statement, many women like to make expressions with body jewelry like bracelets. These works of art can be found from price ranges of $30 to $1000 according to the guide now available. The lower end of the cost spectrum has been able to produce certifiable deals this year.
HTMH found that a 14K Two-Tone Cuff Bracelet is selling for 81 percent off its already discounted price. This closeout price is currently still available through the Christmas holiday. This decrease could provide a cost effective solution for a man on a budget searching for a gift.
Fragrances are one of the gifts most cherished by women throughout the year. A variety of manufacturers exist and there is no current benchmark for pricing. One company has launched an affordable and popular line of perfumes made to please women tired of average scents.
The Lolita Lempicka Perfume was originally released in 1997 and is now back in time for the 2012 Christmas season. As one of the only fragrances made for all skin types, this perfume was found discounted by HTMH for nearly half the price of competing size bottles online.
The best gifts for a girlfriends pricing guide is scheduled to remain updated online to allow men the ability to find new discounts and offers before the holiday season has closed. This helpful guide could help men that have not purchased gifts to save extra money on a purchase.
About HTMH Online
Consumer product reviews and helpful shopping information represent some of what is offered by HTMH Online. This 21st century company offers its expertise in business and e-commerce reviews to help consumers to make purchasing decisions as online shoppers. The variety of articles and guides that are published annually help to take the guesswork from many shoppers on the Internet. The HTMH Online website is continuously updated through the year as well as the holiday 2012 to season to provide one of the best resources online to find consumer discounts.