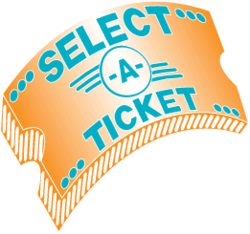 We always advise our clients to book early to get the date, time and seat location they want while inventory is plentiful. As we get closer you may not get the performance you want or pay more money because the holiday show tickets are in more demand
Riverdale, New Jersey (PRWEB) October 13, 2011
The leaves are turning colors or already on the ground and football season is underway, that means it won't be long before the holidays are upon us. In the New York area, travelers from around the world will be visiting over the next few months and one of the top attractions is the Radio City Music Hall Christmas Spectacular. New Jersey ticket broker Select-A-Ticket reports that sales for the annual holiday tradition are already coming in and will just increase as the holidays approach. That is why the time is now to make your holiday entertainment plans.
There are a number of attractions to enjoy in New York City. Broadway shows, New York Rangers hockey, concerts, the opera, shopping, museums, Central Park are just a few of the exciting sites to see. The main holiday attraction is Rockefeller Center's ice skating rink and world-famous Christmas tree. Just across the street from there, you will find Radio City Music Hall's Christmas Spectacular.
Running from November 10, 2011 thru January 2, 2012, the Radio City Christmas Spectacular has been ushering in the holidays since 1933. This year's show will incorporate new songs and performance numbers including a 3D Live scene that is a first for this show. Anticipation for this show is high and as a result, so is demand for Radio City Christmas Spectacular tickets.
Another show which is only held during the holiday season this year is Peter Pan featuring Kathy Rigby at the Theatre at Madison Square Garden. Running from December 14-30, Peter Pan has a very limited number of seats and performances to choose from. Additionally, the Trans-Siberian Orchestra will be in town performing their unique take on classic holiday songs at Nassau Coliseum (December 21) and the Prudential Center (December 22).
"We always advise our clients to book early to get the date, time and seat location they want while inventory is plentiful. As we get closer you may not get the performance you want or pay more money because the holiday show tickets are in more demand," says Tom Patania, President and CEO at Select-A-Ticket.
About SelectATicket.com
Select-A-Ticket has been in business over 32 years as an experienced, trusted, secure ticket broker. We sell tickets to Broadway, Concerts, Sports, and Family Events. Select-A-Ticket has been in the ticketing industry since 1978 and is a proud member of the National Association of Ticket Brokers (NATB).
For great tickets to any event, go to http://www.SelectATicket.com or call 800-735-3288. Select-A-Ticket is happy to help you find the right seats and experience any and every entertainment event in person.
# # #