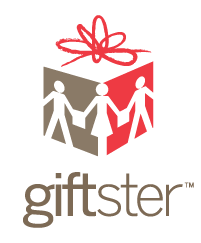 Getting gift giving right is serious business when you consider consumers spend $131 billion a year on gifts – Ron Reimann
Minneapolis-Saint Paul, MN (PRWEB) July 31, 2015
Giftster, a favorite online way to create and share gift wish lists amongst family and close friends, reports that Christmas wish lists are already being added to Giftster by the thousands in July.
Americans spent an estimated $131 billion last year on gifts, according to a recently released study by Unity Marketing*. At a more personal level, the same study revealed the average affluent gift giver spent $1,851 on gift related expenses.
No wonder gift givers are looking for ways to make sure that money is well spent on gifts really needed or wanted. Online wish list services are one way to do that. By making a wish list of gift ideas, including links to the items at the stores that sell them, family members can exchange these online lists and help ensure that they get gifts right.
These online wish list services are helping fuel online purchasing, by making it easy to organize a wish list of items from multiple stores in one place. The person looking to buy a gift for someone only has to check one list that may include gift ideas from several different stores, and the actual purchase may be only a click away using their smartphone or desktop computer.
As of July 31, the Giftster database shows 20% of new lists added to the service in July had obvious holiday intent, with "Christmas" included in the list title. New member sign ups and group formation have also already started their holiday upswing during July, over 5 months ahead of the actual holiday.
About Giftster
Giftster is defining the standard for a permanent, life time gift registry for families and close friends. Giftster is independent of any one retailer, and one member of the family administers the group to maintain privacy and decide who is included in each group and gift exchange.
With the recently released "Shop as Guest" features, Giftster lists are also the go-to choice for wedding and baby registries.
Giftster synchronizes instantly among versions for the web at giftster.com, for iPhone at Apple iTunes, for Android at Google Play, and other browsers on smartphones and tablets with http://m.giftster.com.
###
*Unity Marketing Gifting Report, author Pamela N. Danziger, published May 2015
Giftster is a registered trademark and "lifetime gift registry" is a trademark of MyGiftster Corporation. Press resources located at http://www.giftster.com/press/.