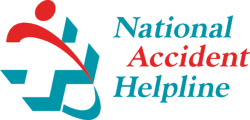 it's all too easy to forget about health and safety in your own home
(PRWEB UK) 21 December 2012
According to the Royal Society for the Prevention of Accidents (RoSPA), around 80,000 people suffer injuries as a result of Christmas accidents in their homes during the Christmas holidays each year.
Many of these accidents happen while preparing food, putting up decorations, and as a result of faulty decorative lights.
Beth Powell consumer director at National Accident Helpline, said: "With all the excitement, it's all too easy to forget about health and safety in your own home. Defective lights and decorations in particular have the potential to cause serious harm. Protect yourselves and your loved ones by following RoSPA's Christmas safety advice."
Christmas safety tips:

Keep decorations and cards away from fires
Don't leave burning candles unattended
Buy Christmas lights from reputable stores where basic safety standards should be assured
Don't leave Christmas lights on when the room is empty
Give yourself enough time to prepare and cook Christmas dinner to avoid hot fat, boiling water and sharp knife accidents that come from rushing
Wipe up kitchen spills quickly
Falls are the most common accidents so try to keep clutter to a minimum
Never drink and drive, and plan long journeys so you won't be driving tired
Beth added: "The fact is not all accidents can be avoided, no matter how careful you are, but by following these simple steps you and your family should have a safe and happy Christmas".
For more information on how to stay safe this Christmas visit RoSPA's website, or visit the National Accident Helpline website to find out more about their service.
About National Accident Helpline:
National Accident Helpline is the biggest and most experienced personal injury claims company in the UK and has been championing consumers' rights and providing access to justice since 1993.
The company helps thousands of people every year by putting them in touch with experienced personal injury lawyers in their area.