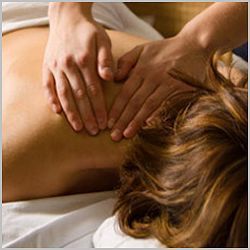 We have put together a diverse guide, for men to refer to that covers the wide range of tastes women have when it comes to receiving gifts
Fish Island, London (PRWEB) December 21, 2007
ThanksDarling.com, an experience days company based in London, UK, today launched a new comprehensive guide for men to help with the stress of Christmas shopping.
The guide is called '101 gifts for her' and it is a comprehensive shopping guide men can use for finding the perfect Christmas gift for the woman in their life.
Covering a range of gift possibilities, the guide is broken down into different personality types with a clear explanation of the psychology behind why each gift may appeal.
So, whether the woman in your life is an action and adventure type, into the garden or a fan of gadgets (or a plain, old romantic), there are a number of gift ideas to suit.
Thanks Darling.com - who also brought us product videos earlier this year - hope that the guide will help men with the sometimes difficult annual challenge of finding the woman in their life her that perfect gift.
Janette Vince, director of ThanksDarling.com said, "We have put together a diverse guide, for men to refer to that covers the wide range of tastes women have when it comes to receiving gifts".
"Many of the men we know seem to struggle when it comes to Christmas shopping, so with a bit of luck our guide will help them. The logic is, if you picked just 2 ideas from this list each year it could last you a very, very long time!" She added.
The '101 gifts for her' guide is available online now at http://www.thanksdarling.com/great-gifts-for-her.htm
###