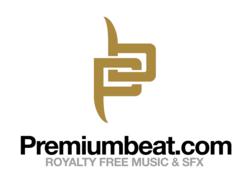 Traditional Christmas music, techno, jazz, funk, bossa nova, even reggae – it's all available for download at Premiumbeat.com
Montreal (PRWEB) November 22, 2011
With 25 styles of "Jingle Bells" or "Deck the Halls" in 20 versions, from surf guitar to indie rock, the expanded Premiumbeat.com music library is ready to partner on any Christmas advertising or production.
A leading royalty free music site, Premiumbeat.com, is stacked this year with Christmas music and holiday sound effects for every taste and mood. Traditional Christmas music, techno, jazz, funk, bossa nova – even reggae -- it's all available for download at Premiumbeat.com.
Music is the hook, especially at this time of year. The Premiumbeat.com catalog of music and sound effects professionally punches up in-house business presentations, videos, games and websites. It's ideal for production houses and small agencies because it is cost-efficient.
"When you enhance your work with a familiar Christmas tune, you give people an emotional connection to happy memories. Our unique musical interpretations help build that memory moment about your brand," says Gilles Arbour, a partner at Premiumbeat.com.
In a year when consumers say they don't expect to increase Christmas spending over last year (Gallop Poll, Oct. 6-9), every advertising dollar has to pay off. That's why Premiumbeat.com makes sense for original, royalty free compositions with studio quality at reasonable prices.
"Whether you are using our holiday music for your TV commercial, corporate video, e-card or web production, we're your cost-conscious collaborator," says Francois Arbour, a Premiumbeat.com partner. "We've done an exceptional job adding new compositions to our library this year," he says. "In addition, this is the first time we have provided Christmas sound effects. Ever hear an elf using a wrench?"
With thousands of tracks in more than 30 music styles, Premiumbeat.com is a year-round resource for royalty free music. The experts at Premiumbeat.com also have the latest news and tutorials on production tools, including After Effects, Final Cut Pro and AVID.
About: Premiumbeat.com works with professional composers from throughout the world to create a constantly updated library of high-quality, royalty-free music for new and traditional media. Media producers use the music and sound effects for websites, online videos, mobile apps, slideshows, DVDs, television, radio, films, games and many other projects.
###