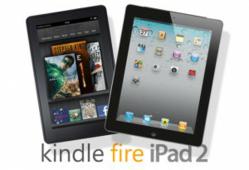 "It makes for a very tough environment for traditional electronics retailers."
Boston, MA (PRWEB) November 04, 2011
Retail stores will most likely miss out on their usual share of "top of the line gadget" sales this Christmas season as most consumers plan to buy the best top-selling tablets directly from online sites such as Inspectagadgets.com and Amazon.com instead of from big retailers.
That could mean bad news for retailers such as Best Buy and the number one retailer in the nation Wal-Mart Stores Inc, all of which are depending on tablets and e-readers to lure Christmas shoppers in to their stores.
Retailers see the tablets and e-readers as their best weapon against declining flatscreen prices and not many new released gadgets this season. Many retailers plan to offer a wide range of e-readers and tablets for consumers to demo and compare amongst one another.
E-readers and tablets will be the most wanted gadget this holiday season, according to Consumer Electronics Association estimates.The CEA group also stated that the average consumer will spend $250.00 on electronics which is nearly one-third of an average consumers overall gift spending.The top three tablets and e-readers preferred best by consumers world wide are Apple's iPad, Amazon's New Kindle Fire and Barnes & Noble Inc.'s New TouchNook— the majority are all being sold directly from their makers online. Apple has accounted for around 74% of tablets shipped in the Unites States this last quarter, Amazon sold 61% of it's e-readers, and Barnes & Noble sold around 27%, according to International Data Corporation.Retailers will be selling those same devices as well, electronic experts say that consumers will most likely buy these products directly from the manufactures.
"Some of these tablets are essentially house brands for other retailers," stated Shawn DuBravac, chief economist for the Consumer Electronics Association. "It makes for a very tough environment for traditional electronics retailers."
The trade group made a prediction that electronics sales overall will increase to about 5%, which is just a small increase compared to the year before, and online electronics sales will top a record breaking high this year.
###