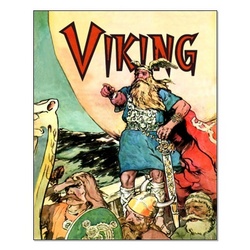 I was once told the only difference between success and failure in business is when things are really tough and you're lying in bed all warm you bother to get out of bed early every single day and the other guy doesn't
Denver, CO (PRWEB) October 23, 2008
Mish Designs Online T-shirt and internet based Gift Shops are expecting a bumper Christmas despite the economic downturn. Mish, chief designer of Mish Designs Group, states that although he loves what he does so do a lot of people and gives us a hint at what else he believes is required to make things happen - "I was once told the only difference between success and failure in business is when things are really tough and you're lying in bed all warm you bother to get out of bed early every single day and the other guy doesn't".
So besides hard work, which is not necessarily proof of results in these scary financial times, what is the secret to their source of optimism and success in selling online?
"We have found our niche over time - offering designs that the whole family would love done in a very natural, if not amateurish way. We have tried more sophisticated designs and quite frankly the internet t-shirt buyers and gift seekers aren't interested unless it is a well known brand.
You have to remember that in online shopping you are entering the buyers private space 50% percent of the time they aren't even looking to spend money. The likelihood is that they are sitting in their office or are on their home computer, without being hassled by pushy sales people, browsing around. This is a very comfortable un-pressured way to purchase - so they are in fact looking for a connection that they are probably not even aware they want that has to do with their personal interests and daily lives. It could be the sport they love, the hobby they do, something that reminds them of their kids, parents, teacher, a particular friend or a work colleague.
It is amazing how often a design that seems so obscure gets bought and 10 minutes later someone else is buying the same design because the original shopper has obviously contacted them touched by their purchase and knew that the other person would be too."
So which are the principle designer's favorite shops? "There are five shops in all in our little group of which the widest appealing by far is http://www.10 tshirts.com , this is like central station - it has anything and everything. We try to keep a balance between designs that will appeal to people's interests and the current gift giving season.
My personal love though, is our rather retro http://www.serendipityposters.com , Vintage Poster Gift Shop. This site is dedicated to reconstructing lost or damaged artworks and vintage posters in their purist form and giving it back to the public. Each artwork takes many hours to recover and sometimes is painstaking work as the source material is often already water damaged or has been written on. Physical size is also a factor, our small poster is some 20inches (51 cm) and our largest is 35 inches (89cm) but the original work can be as small as 6cm. The results though are really rewarding and live up to the sites "serendipity" name.
The latest project in a way is our most ambitious, focusing on soccer - that's football outside the USA - we already have 194 countries represented at our world soccer shop and the challenge now is to offer more variety to the smaller countries in the world. It's a fantastic experience to sell a Italy design to a Kazakhstani soccer supporter whether they are an immigrant living in the USA or working in Astana in the centre of the Kazakh Steppe."
I'm interested in where their clients come from and apparently 70% are from the USA and the rest are from all parts of the world and on every continent. Brisbane, Kuwait City, London , Goais Brazil, Rotterdam, Aix-en-Provence, Cape Town and Shanghai are to name a few of the places that their orders have been sent to recently. "We ship from the USA so it's no surprise that our customers are mainly Americans but with the US dollar having weakened since we first started and the international appeal of our artworks the percentage of international clients keeps growing steadily."
The hard facts behind the design house's potential Christmas Bonanza... The last 3 months ending on 20 October 2008 has seen both profit and turnover up 170% over last year with margins unchanged and no discounting. Their average selling price has increased by 30% but is still low at $20.76 per item which in these economic times is the place to be.
Service levels also seem to be a non issue - their sites offer worldwide shipping, independently verified secured online purchasing and a full 100% 30 day quality guarantee - not so common with clothing. All pretty standard stuff though - online purchasing has become much safer. It is worth noting that their overseas customers will probably have to confirm some extra, post checkout, information to finalize their purchases. "Its unfortunate for our overseas customers - but the less risk we take the lower we can keep our prices."
My conversation with Mish Designs has given me ample proof that a small business that is tuned in, knows their customer and has a unique product offer can thrive in any economy. "We have experienced no downturn because we have doubled our work output and spoken directly to the customer with our style. Designing is a skill that builds on itself and if you concentrate you can increase your productivity fantastically. When we first started it was one to three designs a day. Now we can do upwards of fifteen. We have over 4500 designs and 170 000 products to buy going into the Christmas gift giving season". It would appear that their expectations are a logical continuation of their performance during the worst of the downturn and if there is some kind of stimulus package they will probably be one of few small businesses breaking out more than one bottle of the New Year 2009 "bubbly".
Well I'm off to buy a couple shirts and mugs from their rather cute Kids Corner that caught my eye and, best of all, I don't even have to leave my office.
###