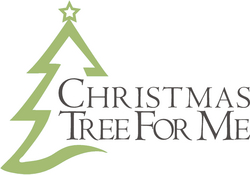 Top 10 Christmas Tree Buying Mistakes And How To Avoid Them
Dallas, TX (PRWEB) October 30, 2007
Christmas trees are serious business: every year millions of dollars worth of trees are sold. So how can you make sure you pick the right tree and get the most for your time and money?
Bill Quinn of ChristmasTreeForMe.com shares these insights, "When you buy a Christmas tree, you're making both a financial and emotional investment. You want good value but you also want complete confidence in your selection, whether you choose a live or an artificial Christmas tree. The look of people's faces lighting up after seeing a great tree -- now that's priceless. And that's our goal. So while my web site sells artificial Christmas trees, what we ultimately deliver is happiness and peace of mind."
The holidays are hectic enough without adding more stress with the centerpiece of any holiday home: the Christmas Tree. So here are some of ChristmasTreeForMe's "Top 10 Christmas Tree Buying Mistakes And How To Avoid Them":
http://www.ChristmasTreeForMe.com/top10
Mistake #1: Buying The Wrong Size Tree
People with high ceilings usually want the tallest tree possible so they get an ultra slim tree. Really tall, very skinny trees are poor choices for the main tree where presents are placed. TIP: use masking tape to mark the wall and the floor where the tree will be placed. This will help visualize how much space the tree will consume.
Mistake #2: Buying a live tree that's really "dead tree walking"
If you live in an urban area, the neighborhood tree lot is geographically convenient but keep in mind trees there can be several weeks old. So look for Christmas trees with branches that are soft to the touch and not dry and brittle. Always shake out the tree and see how many needles drop off. And make sure you cut off the bottom and keep the tree properly hydrated.
Mistake #3: Following the Jones'
Be unique; buy a Christmas tree that is unique to your home as the sofa is to the family room. There are so many different choices, why stick with the plain green traditional tree? Pinecones, grapevine, flock, multi-color lights, frost, etc. are all attractive Christmas trees that make your tree uniquely yours.
To get the entire "Top 10 Christmas Tree Buying Mistakes And How To Avoid Them" plus immediate access to 2007 Christmas Tree Buying Guide, please visit: http://www.ChristmasTreeForMe.com/top10
For media inquiries, please visit our media room: http://www.ChristmasTreeForMe.com/media
About ChristmasTreeForMe.com:
ChristmasTreeForMe.com has over 52 different styles of artificial Christmas trees from 4½ to 20 feet tall, with over 30,000 Christmas tree and holiday decorations available online. ChristmasTreeForMe.com has been profiled in The USA Today, The Wall Street Journal, The Washington Post as well as appearing on Good Morning America, HGTV and the computer screen nearest you.
http://www.ChristmasTreeForMe.com/top10
# # #