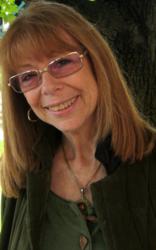 ...it is theorized that mutations are occurring due to the high use of antibiotics.
South Salem, NY (PRWEB) August 14, 2012
Specializing in the reversal of symptoms of Lyme Disease for many years, Master Herbalist Andrea Candee has begun using a new remedy that addresses the mutated strains of Borrelia burgdorferi. 'The current vibrational remedy for the Borrelia bacteria', says Ms Candee, 'is missing some of the newer mutations being discovered, so a new one had to be developed.' It is theorized that mutations are occurring due to the high use of antibiotics. This is a common problem with bacterial strains such as strep. The prevalence of antibiotic cocktails and IV antibiotic therapy may be causing the bacteria to adapt and change.
Ms Candee's approach to chronic Lyme Disease has produced a high rate of success in adults as well as children who have basically lost their childhood to the disease. Successes abound like the 17 year old who had a severe case since age 10 and no longer had the energy to attend school, but was able to go to tennis camp the summer following the vibrational protocol developed by Ms Candee.
Symptoms of chronic Lyme Disease include fatigue, body aches and pains, headaches, irritability, and depression, as well as central nervous system issues such as tremors, tingling, seizures, brain fog, cognitive issues, and balance difficulties. Often candida accompanies Lyme Disease as a result of antibiotics which target good bacteria as well as bad, throwing off the ecological balance in the gut, allowing yeast to flourish systemically. 'Oftentimes', says Ms Candee, 'the symptoms overlap and it's difficult to tease out which are attributed to Lyme and which to candida but our protocols address both.'
Ms. Candee brings herbal workshops on The Healing Kitchen, Healing Lyme Disease Naturally and Herbs and Children's Wellness to educational facilities, garden clubs, corporations and now to Lyme organizations across the country. She is an Instructor for The New York Botanical Garden. Her Blog, Did You Know? can be accessed via Facebook, LinkedIn and Twitter.
To learn more about natural approaches to children's wellness and Lyme Disease co-infections go to http://www.AndreaCandee.com.
About Andrea Candee, MH, MSC
Andrea Candee is a master herbalist for over 25 years with a consultation practice in South Salem, NY. She lectures throughout the country and at corporate wellness centers about taking charge of your health naturally. Media expert and author, her award-winning book, Gentle Healing for Baby and Child (Simon & Schuster), received The National Parenting Center's Seal of Approval. Andrea is noted nationally for her unique and successful approach to Lyme Disease and works with clients and their pets anywhere in the country. To receive her free e-letter, click on Did You Know? at her website.