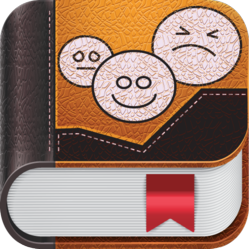 Weather data can be plotted on the graph and compared against pain and symptoms.
Columbus, Ohio (PRWEB) April 04, 2012
My Pain Diary: Chronic Pain Management (MPD) is used by thousands of patients and e-Patients around the world to track and manage a variety of chronic conditions such as: Rheumatoid Arthritis, Fibromyalgia, Lupus, Menopause and Depression.
The latest update brings a refreshed "Doctor's Report". Patients can now add a custom graph to the report which plots up to three pain metrics against one weather metric over time.
These graphs make consuming the information in the report much quicker for the doctor, and the visual nature of reports makes identifying patterns and triggers much more efficient.
With this new tool, chronic pain patients and their doctors can improve their communication and work together to attain better pain management.
For cases that would benefit from more than one graph, users can now create a PDF of any graph from the Graphs tab.
Also in this update of My Pain Diary:
The improved Doctor's Report has been restructured to make it easier to read more scalable in preparation for upcoming features.
A new premium feature, "Passcode Lock" allows the patient to lock the diary. Not only does this provide an added layer of privacy, it also can help prevent accidental edits to diary entries.
About My Pain Diary:
'My Pain Diary: Chronic Pain Management' (MPD) is a patient-targeted iOS app created to help sufferers of chronic pain track their pain and communicate with their doctors. MPD is developed and actively maintained by Damon Lynn.
About Damon Lynn:
Damon is a chronic pain patient with over a decade of interactive design and development experience. Before falling for the iPhone, Damon built a successful career in web design & development, Flash development, multimedia production and entrepreneurial innovationism. When Damon is not hard at work improving My Pain Diary, he is spending time with his family, developing casual games, and making up words like "innovationism".