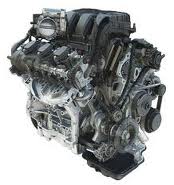 The new Chrysler motors as well as the regular stock are now shipping for no charge.
Danbury, Connecticut (PRWEB) December 15, 2012
The EnginesforSale.org website announces a new addition to the company inventory for secondary market engine dealers. The Chrysler 2.7 engine that is used for the Sebring, Intrepid and other popular models is now sold to junkyards, salvage companies and others online. More information can be found at this link http://enginesforsale.org/chrysler/chrysler-27-engine.
This new acquisition is expected to help boost sales for these companies by providing a quality motor with lower mileage.
Chrysler produced its V6 2.7 engine in 1998 for direct installation inside the best selling Intrepid and Concorde. This 200 horsepower motor is one that is requested for used vehicle owners in part due to the fuel efficiency provided.
The Engines for Sale company has added this new motor in 2012 along with other motors in the Chrysler family to provide a larger resource online for engine buyers. A news announcement for the first phase of expansion from this company can be found here http://www.prweb.com/releases/engines-for-sale-company/expands-ford-chevy-dodge/prweb10036149.htm.
Salvage companies in the U.S. typically purchase motors from a number of sources. Locating inventory for the best price allows these companies to sell complete engines or to sell portions of the inventory for a higher profit. Buying engines online is one way that these companies save money and the EnginesforSale.org website is offering a no cost shipping incentive. The new Chrysler motors as well as the regular stock are now shipping for no charge.
Warranty issues can be common with preowned engines that are sold with high mileage. Online auction websites have not integrated a warranty policy for sellers to adhere to before sales are made. Engines that are distributed by sellers can come from a variety of locations and be in various conditions. One way that this problem is corrected is by preasale evaluations of the interior and exterior quality.
All online engines that are sold from the EnginesforSale.org company website arrive to customer locations with an attachment of an extended parts warranty. This new policy is expected to increase the assurance that used motor buyers demand when making an an online purchase. The length of each warranty term is designated by the age and the mileage of each engine that is sold.
The new online inventory can now be searched online at http://www.enginesforsale.org/engines and immediate online price quotations can be obtained from buyers in all 50 U.S. states. A toll free number remains in place for customers that prefer to speak with an expert before making a purchasing decision.
About Engines for Sale Company
The Engines for Sale Company launched its website online in early 2012 and is now showcasing its decades worth of offline experience to Internet automotive buyers. By creating a larger than standard inventory, this company has been able to reach new heights as a preowned seller online. The current Engines for Sale Company inventory includes most late model and classic engines for Ford, Chevy, Dodge, Chrysler, Plymouth, Toyota, Dodge and Jeep. New innovations in 2013 are expected to grow the company presence online and boost annual sales revenues.