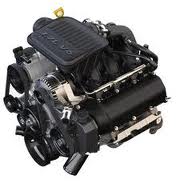 The MotorUniverse.com company has added this line of inventory to help car owners and those that make installations.
Beaumont, Texas (PRWEB) December 31, 2012
The MotorUniverse.com company is now offering Chrysler motors for sale online at discounted prices. This retailer has added to its inventory this year since the launch of this company online and is now offering the Chrysler brand. These preowned motors are evaluated before shipment to customers to ensure that all inventory remains in excellent condition. More information about this upgrade can be found at http://motoruniverse.com/chrysler-motors-for-sale.
Popular models like the 300, LeBaron, Sundance, Town & Country and other vehicles have helped to build consumer confidence. The engineering that is used to develop the engines that are used is among the best in the auto world. Many of the units that have been produced have made best seller lists around the world. The MotorUniverse.com company has added this line of inventory to help car owners and installers save money when performing engine installations.
The warranty terms that are now applied to the online inventory has been created strictly for buyers. While some retailers do not provide coverage after sales take place, all purchases that are made online or offline now receive the full support of a parts warranty. The mileage as well as the age of each engine that is sold represents two factors that are considered when determining the new length of each parts warranty offered.
The launch of the company website this year has helped introduce more buyers in the U.S. to one of the largest inventories now online. Sales to auto industry professionals as well as to the public now take place to help both sides of the automotive community. An upgraded quotation system is now in place at MotorUniverse.com that delivers all requested price quotes through a one-click form. This new system is designed for use during and after regular business hours.
The news announcement for the original launch of the company website can be found at this link http://www.prweb.com/releases/motors-for-sale/ford-chevy-dodge-jeep/prweb10235592.htm.
About Motor Universe
The 2012 launch online of the Motor Universe company was designed to offer an alternative to buyers that purchase from secondary market sellers. This preowned retailer has sold its engines offline for a number of years and has earned a reputation for high quality. The distribution agreements that are in place help this company to locate, buy and sell some of the lowest mileage engines that can be found online. The Motor Universe company offers its entire inventory at reduced prices to help make the cost of replacing automobile engines less of a burden. Both domestic and foreign inventory is stock from this retailer.