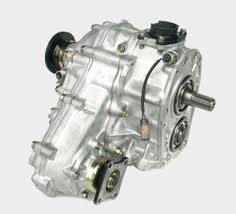 Part of the consumer demand for the vehicles produced is due to the engine development and engineering program.
San Diego, CA (PRWEB) April 09, 2013
Chrysler is one of the largest U.S. automakers and currently distributes its vehicles worldwide. The demand for replacement parts grows annually due to the higher numbers of preowned vehicles now in use. The AutoProsUSA.com company has now added used Chrysler OEM parts for online sale. These parts are providing a genuine replacement for Chrysler vehicles at http://autoprosusa.com/genuine-chrysler-oem-parts.
The Chrysler creation of the Jeep and Dodge brands has helped to expand the innovations possible throughout the U.S. and Canada. Part of the consumer demand for the vehicles produced is due to the engine development and engineering program.
Chrysler motors, transmissions and other essential parts have a history of reliable performance. The addition of the used OEM parts for sale on the Internet is expanding buying options for parts.
The Auto Pros USA company created its searchable resource online earlier this year after years of development offline. This company earned its reputation by distributing automotive parts and accessories to industry buyers around the world.
The new digitization of the company database is offering one of the largest searchable for Ford, Chrysler, Dodge, Jeep and Chevrolet brands of parts without requiring search assistance from dealerships.
The OEM parts inventory has been added to this year to expand the parts available. This company now stocks used, performance and rebuilt automotive parts for the various brands and models that have been produced. One of the new highlights of the company website is the instant pricing that is displayed online when any part, brand or model of vehicle is searched in the company database.
The AutoProsUSA.com
The AutoProsUSA.com company offers its extensive inventory of parts and accessories online at prices lower than most dealerships. This discounted pricing for auto parts is one extra way this company provides additional value to consumers. The lower than standard pricing and expedited shipment incentives that are now in place are helping the AutoProsUSA.com company to forge ahead of dealers, retailers or others selling parts online at full retail pricing. This company is staffed by experts and immediate online and offline contact is provided to customers.