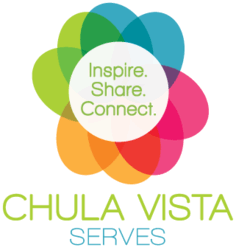 Graduation Coaches open a supportive line of communication, letting the youth in their lives know that graduation is important to our community.
Chula Vista, Ca. (PRWEB) October 03, 2012
According to the America's Promise Alliance, a student in the United States drops out of high school every 26 seconds. Personal, social and economic consequences result every time a young person does not graduate. Chula Vistans can help curb this statistic by becoming a Graduation Coach at a free workshop.
Supported by the Office of Mayor Cheryl Cox, and driven through Chula Vista Serves, the Graduation Coach campaign educates caring adults in Chula Vista about critical conversations that empower "Coaches" to mentor students and discuss positive actions that help students navigate through school with a goal of graduating on time and formulating a plan for life after high school.
Adult volunteers in the community will be trained as Graduation Coaches in free 60 to 90-minute workshops located throughout Chula Vista. Workshops will equip adults with key topics, conversations and questions to ask students of all ages to support their educational progress. Coaches also will be provided with local resources and skills to help young people who may be struggling in school to ensure they stay on track. Coaching can begin at any grade level with themes designed to be relevant for grades K-6, 7-8 and 9-12.
Chula Vista Serves today announces the Graduation Coach training schedule for October. The goal this month is to add 100 more members to the list of nearly 200 trained Graduation Coaches in Chula Vista to further expand the network of residents who are actively supporting Chula Vista students through High School graduation. To reserve your place at an upcoming workshop, email cvserves(at)chulavistaca(dot)gov.
October Graduation Coach Training Dates and Times:
Thursday, Oct. 11, 11 a.m. - 12 p.m.
Southwestern College, 900 Otay Lakes Rd.
Chula Vista 91910
Room S202, located upstairs in the Student Services Center/Cesar Chavez Building (1400)
$3 campus parking fee.
Wednesday, Oct. 17, 3 - 4:30 p.m.
University of Phoenix, Room 105,
2060 Otay Lakes Rd.
Chula Vista 91915
Friday, Oct. 19, 7 - 8:30 p.m.
South Bay Pioneers, 270 C St.
Chula Vista, 91910
Wednesday, Oct. 24, 11 a.m. - 12:30 p.m.
City Hall, Council Chambers, 276 Fourth Ave.
Chula Vista 91910
Tuesday, Oct. 30, 11 a.m. - 12:30 p.m.
University of Phoenix, Room 105,
2060 Otay Lakes Rd.
Chula Vista 91915
Graduation Coaches is not a matching program that pairs adults with students. Rather, it is designed to help adults identify students they know in their own lives who can benefit from encouragement and to get people talking about how they can support educational efforts. Adults of any age and professional status can become a graduation coach.
Research demonstrates that valuing a student and their education, and having at least one adult in a student's life who is committed to their success are two of the most vital and influential components of a student's educational progress.
"We learned from students that they don't always respond to being told what to do, but they do want someone to listen to them and to encourage them. Graduation Coaches open a supportive line of communication, letting the youth in their lives know that graduation is important to our community and listening to them share their interests, talk about how they're doing in school and discuss their current challenges," said Chief Service Office Amber Weber who is overseeing the role out of Graduation Coaches. "Through this approach, students hopefully open up with their own questions as they work toward developing their own positive behaviors that help them prepare for graduation and a future after high school."
Over the past two years, data from three reputable organizations, both local and national, support the need to move more students through high school and beyond. The San Diego Workforce Partnership reported that there will be few to no jobs that pay livable wages in our region for people without high school diplomas by 2015. Georgetown University Center on Education stated that nearly two-thirds of jobs in the United States will require at least some post-secondary education and training by 2018. And, the Brookings Institution's Metropolitan Policy Program found that cities with more educated populations weathered the recession better.
"If we make a change through positive adult role models for 1,000 Chula Vista students who aren't necessarily on a solid path to graduate from high school, these graduates would collectively make approximately $17 million in additional earnings each year and have a higher standard of living," said Chula Vista Mayor Cheryl Cox. "This means greater spending and job creation, increasing our gross regional product and less crime."
Chula Vista Serves is actively scheduling workshops and recruiting locations to host training sessions. To schedule a Graduation Coach workshop at your business, place of worship or community center, please call 619-691-5175 or email CVServes(at)ChulaVistaCA(dot)gov. Individuals who would like to attend a free workshop to be trained as a Graduation Coach Facilitator to lead workshops are also invited to call. Visit CVServes.org for more information.
About Chula Vista Serves
Chula Vista Serves is part of a national movement dedicated to promoting service strategies that help solve community challenges through cross-sector collaboration and volunteer engagement. Launched in March 2011, through a grant-funded partnership with Cities of Service, Chula Vista Serves is a campaign supported by the Office of Mayor Cheryl Cox to help address community needs through service. Its primary area of focus is education. For more information about Chula Vista Serves, visit CVServes.org or call 619-691-5175.