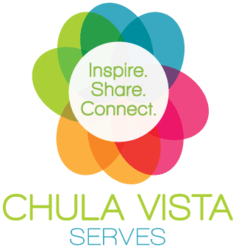 A student's ability to read proficiently by third grade is a proven marker of future success in school, leading to graduation, career and college.
Chula Vista, CA (PRWEB) November 27, 2012
Chula Vista Serves, in partnership with the Chula Vista Elementary School District and OASIS Tutoring, is launching a program titled Third Grade Reads with the assistance of a valued grant from Cities of Service and ServiceNation. This volunteer-powered initiative supports Chula Vista Mayor Cheryl Cox's goal to foster community efforts that raise awareness for education while creating a strategy to help improve students' reading ability by the end of third grade. The $40,000 grant will allow the city to hire a part-time volunteer coordinator to manage community outreach, volunteer recruitment and assist with promotional needs.
"A student's ability to read proficiently by third grade is a proven marker of future success in school, leading to graduation, career and college," said Mayor Cox. "Chula Vista's partnership with Cities of Service has resulted in many positive outcomes, and the Third Grade Reads program is yet another opportunity for mentors to have a positive impact on younger students through the simple act of reading."
Chula Vista Serves is currently recruiting 100 volunteers to become tutors for students in need of assistance at Cook, Los Altos, Rice, Rohr and Vista Square elementary schools in Chula Vista. The combined efforts of the Third Grade Reads volunteers will help reach a goal of providing teacher-selected students in kindergarten through third grade with two hours of reading and writing tutoring per week, one hour at a time, to help all participating students read at grade level.
Chula Vista is one of eight recipient cities of the Third Grade Reads grant. The other seven recipients are: Atlanta, GA; Baltimore, MD; Charleston, SC; Chula Vista, CA; Cincinnati, OH; Kansas City, MO; Orlando, FL; and Vicksburg, MS. A summary of the cities' proposals can be found on the Cities of Service website.
Third Grade Reads is a high-impact service strategy in which the mayor's office leverages the power of volunteers to help children attain reading proficiency by the beginning of fourth grade, funded by Target. Target is on track to give $1 billion for education by the end of 2015, to help kids learn, schools teach, and parents and caring adults engage.
The Third Grade Reads Blueprint is one of ten Service as a Strategy Blueprints, which are ready-to-use, high-impact service strategies available for mayors and their cities to read and download. Each customizable blueprint outlines how the mayor's office can engage citizen volunteers to address a specific city need in one of six priority areas: education and youth, health, neighborhood revitalization, preparedness and safety, sustainability, and veterans. The blueprints were created with funding from Bloomberg Philanthropies.
To learn more about Cities of Service, Third Grade Reads, or the Service as a Strategy Blueprints, please visit http://www.citiesofservice.org.
About Cities of Service
Founded in September 2009 in New York City by New York Mayor Michael R. Bloomberg and 16 other mayors from across the nation, Cities of Service is a bipartisan coalition of mayors committed to addressing critical city needs through impact volunteering. American cities face serious challenges and many mayors want to take advantage of every resource available to them – including the time and energy of public-spirited residents – to address those challenges. But in cities across America today, citizen service is often an underutilized or inefficiently utilized strategy by municipal governments. By leveraging citizen service strategies, Cities of Service helps mayors address local needs and make government more effective.
About ServiceNation
ServiceNation is a campaign to increase national service opportunities and elevate service as a core ideal and problem-solving strategy in America. The campaign is focused on two main initiatives: building a permanent grassroots constituency to advance service legislation and challenging the American public to view returning military veterans as civic assets and leaders who will reinvigorate our communities. ServiceNation envisions a day when a commonly asked question in this country is 'Where do you serve?' and when all Americans have the opportunity to serve in order to tackle pressing social challenges and strengthen our democracy. For more information, visit http://www.servicenation.org.
About Chula Vista Serves
Chula Vista Serves is part of a national movement dedicated to promoting service strategies that help solve community challenges through cross-sector collaboration and volunteer engagement. Launched in March 2011, through a grant-funded partnership with Cities of Service, Chula Vista Serves is supported by the Office of Mayor Cheryl Cox to help address community needs through service. Its primary area of focus is education. For more information about Chula Vista Serves, visit CVServes.org or call 619-691-5175.