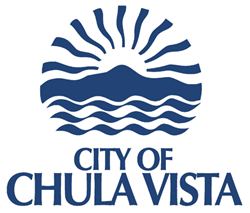 The Chula Vista City Council adopted its first Climate Action Plan in 2000, which has since served as a framework to address climate change.
Chula Vista, CA (PRWEB) February 27, 2014
The U.S. Environmental Protection Agency (EPA) this week recognized the city of Chula Vista with an Organizational Leadership Award. The city is one of only three organizations nationwide that received the award at the third annual Climate Leadership Conference being held in San Diego.
According to the EPA, Chula Vista's Organizational Leadership Award is given to organizations "that not only have their own comprehensive GHG inventories and aggressive emissions reduction goals, but also exemplify leadership in their internal response to climate change, through engagement of their peers, competitors, partners, and supply chain, and addressing climate risk in their enterprise strategies."
Specifically, Chula Vista was recognized for accomplishments implementing climate mitigation and adaptation strategies within its municipal operations and throughout the community. The Chula Vista City Council adopted its first Climate Action Plan in 2000, which has since served as a framework to address climate change, while creating numerous co-benefits such as utility savings, better air quality, reduced traffic congestion, local economic development, and improved quality of life.
As part of U.S. EPA's commitment to reducing greenhouse gas emissions, the EPA's Center for Corporate Climate Leadership co-sponsors the Climate Leadership Awards with three NGO partners - Association of Climate Change Officers (ACCO), Center for Climate and Energy Solutions (C2ES), and The Climate Registry (TCR).
The national awards program recognizes and incentivizes exemplary corporate, organizational, and individual leadership in response to climate change. Co-sponsors seek to highlight leaders in management and reduction of greenhouse gas emissions - both in internal operations and throughout the supply chain - through the awards.
More information on the City's Climate Action Plan and related programs can be found at http://www.chulavistaca.gov/clean.
For a complete list of 2014 EPA winners, go to: http://www.epa.gov/climateleadership/awards/2014winners.html.
About the City of Chula Vista
The City of Chula Vista is located at the center of one of the richest cultural, economic and environmentally diverse zones in the United States. It is the second-largest City in San Diego County with a population of nearly 250,000. Chula Vista boasts more than 50 square miles of coastal landscape, canyons, rolling hills, mountains, and a variety of natural resources and quality infrastructure. Established neighborhoods, contemporary communities, start-up firms, corporations, nationally recognized entertainment venues, the nation's only warm weather Olympic Training Center, an award winning nature center and a historic downtown all contribute to Chula Vista's attraction for both families and businesses.