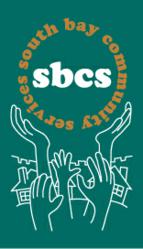 What makes it so special is knowing how much the schools, parents, and kids are going to benefit. This will give our young people an incredible opportunity to be healthier and more successful in school and in life.
Chula Vista, CA (PRWEB) December 21, 2012
U.S. Secretary of Education Arne Duncan announced today that South Bay Community Services (SBCS) in Chula Vista is one of seven winners of the 2012 Promise Neighborhoods implementation grant fund. SBCS has been awarded $4.9 million to fund the first year of a $27.8 million, 5-year grant to execute a community-led plan that will support academic excellence and college-bound aspirations for all children in Chula Vista's Castle Park neighborhood. An additional 28 local government agencies, non-profit organizations, and businesses, including Manpower, United Way of San Diego County, and the Parker Foundation have signed-on to provide over $33 million in match funding, making a total investment of over $60 million. The program will also create approximately 100 new jobs in year one, and grow from there as it continues to flourish.
"The community really came together and worked so hard to get this grant," said Kathie Lembo, President and CEO of South Bay Community Services. "What makes it so special is knowing how much the schools, parents, and kids are going to benefit. This will give our young people an incredible opportunity to be healthier and more successful in school and in life."
The Chula Vista Promise Neighborhood brings together schools, city and county departments, non-profit service providers, hospitals, institutions of higher education, businesses, and parent and resident groups. These partners developed an impressive plan for a seamless continuum of 'cradle to career' solutions that will create high expectations for all children and provide a clear and viable pathway to college and career success.
The continuum of solutions is made up of four major components: (1) an Early Learning Network to enhance early learning settings for young children from birth; (2) rigorous academic interventions that will improve schools and provide all students with the academic skills they need for college and career success; (3) college and career readiness support; and, (4) a safety net of wraparound services so that children can thrive in healthy, stable families and a safe, vibrant community.
"Children must be safe, healthy, and supported by adults across an entire community to reach their fullest potential," said U.S. Secretary of Education Arne Duncan. "Against all odds, Promise Neighborhoods work to provide families and children with the support they need to help break the cycle of poverty that threatens too many of our nation's communities."
The target area is the catchment area for Castle Park Elementary School, and funds will also be used to create dramatic improvements at Castle Park Middle and High Schools and Hilltop Middle and High Schools. The project is a comprehensive initiative designed to inspire all children in the neighborhood to stay in school and aspire to a college and career track. It will also provide parents with resources they need to overcome barriers and support their child's success.
"As a former teacher and principal, I view today's news as an outstanding accomplishment for South Bay Community Services its partner organizations and our city," said Chula Vista Mayor Cheryl Cox. "These grant funds will help develop an unprecedented plan to provide wraparound services for Chula Vista students and families from cradle through high school graduation, and career and college preparedness."
The project will be led by SBCS, the south bay's largest non-profit provider of social service, education, and community development programs for youth and families. South Bay Community Services was chosen to lead the initiative because of its history as a community leader and its extensive range of services. The agency has served the region's children, youth, and families for 41 years, achieving a recognized level of success and expertise in providing bilingual, culturally competent services that are unparalleled in the county. Agency staff is stationed at many locations including family resource centers, clinics, police departments, schools, child welfare services, and affordable housing projects.
Promise Neighborhoods, first launched in 2010, is a community-focused program that funds local-led efforts to improve educational opportunities and provide comprehensive health, safety, and support services in high-poverty neighborhoods. Promise Neighborhoods is one of the signature programs of the White House Neighborhood Revitalization Initiative, which supports innovative and inclusive strategies that bring public and private partners together to help break the cycle of inter-generational poverty.