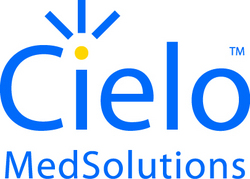 We're proud of the results we've been able to achieve in a less-than-ideal economic climate
Ann Arbor, MI (PRWEB) February 4, 2009
Cielo MedSolutions LLC, a provider of healthcare software and web applications, announces revenue increased year-over-year by over 300 percent in 2008.
For the calendar year 2008, Cielo grew its installed base of clinician users by over 400 percent over the previous year. The number of clinic sites or locations using the Cielo Clinic software-as-a-service (SaaS) application increased by 220 percent.
The company's Internet-based Cielo Clinic software is a software-as-a-service (SaaS) offering designed to improve efficiency, increase revenue and optimize quality in primary care medicine. Customers subscribe to the company's Cielo Clinic application on an annual fee basis with total product costs based on the number of clinicians at a site who are using the clinical quality management software.
"We're proud of the results we've been able to achieve in a less-than-ideal economic climate," noted Dave Morin, co-founder and CEO of Cielo MedSolutions. "The healthcare market needs tools to improve quality and enhance efficiency, and we find that Cielo is now being viewed nationally as one of the good guys who can really improve providers' lives. Our momentum in 2008 has been boosted by an endorsement from TransforMED and our selection by the Center for Medicare and Medicaid Services (CMS) for automated PQRI reporting. We remain optimistic about 2009."
About Cielo MedSolutions
Cielo MedSolutions (pronounced "see EL oh," Spanish for sky or heaven) is a rapidly-growing provider of healthcare software and Web applications. Headquartered in Ann Arbor, Michigan, Cielo is pioneering a new category of healthcare IT known as clinical quality management systems (CQMS). The company's web-based Cielo Clinic™ software-as-a-service (SaaS) offering helps ambulatory care providers proactively improve, document and report on clinical care and supports initiatives such as patient-centered medical homes, pay-for-performance programs, clinical integration, quality improvement and clinical scorecarding.
Media Contact
Christine Slocumb
(734) 864-4094 x1
# # #