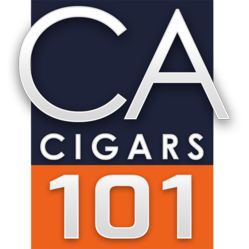 If you think a sharp knife is dangerous, just try using a dull one.
Easton, PA (PRWEB) May 22, 2013
The all-new Cigar Advisor is an online cigar magazine that brings a fresh, irreverent, and down-to-earth perspective on all things cigars to thousands of smokers. In addition to educational cigar content and behind-the-scenes cigar industry articles from some of the business's top names, Cigar Advisor delivers an array of content about a variety of topics of interest to people who enjoy the cigar lifestyle. The magazine also features cigar ratings and reviews submitted by real smokers.
Cigar Advisor has just published a new supplemental article to their Lifestyle section titled "How to Sharpen a Knife." Written as a beginner's guide by Executive Editor Hayward "Lou" Tenney, it focuses specifically on sharpening stainless steel kitchen knives using whetstones. He also explains the basics of edges, grinds, and using the honing steel included with most modern knife sets.
It's all about safety, Lou says: "If you think a sharp knife is dangerous, just try using a dull one."
The guide begins with an explanation of the difference between sharpening knives and steeling them. Sharpening is the process of removing metal from the blade, thus creating a new edge; steeling, on the other hand, does not actually remove material but rather serves to restore the integrity of the blade by removing microscopic bends and folds along its edge.
He then walks the reader through a step-by-step process of sharpening and steeling, beginning with the need for a whetstone or other abrasive designed for the purpose. Tenney's describes the method, the angle at which to hold the blade and why there is a need for such consistency when steeling and sharpening knives in the kitchen. The end result, he says, is "a good, sharp edge - you'll be amazed at how much easier and safer cutting is."
The publication offers a wide variety of content in addition to these lifestyle pieces, everything from insider insights into the cigar industry to the educational Cigars 101 section that details a number of smoking how-to articles. People interested in learning more can visit CigarAdvisor.com to view each issue and to sign up to receive e-mail notifications of new articles.
About Cigar Advisor Magazine
Cigar Advisor magazine is a digital publication created for real cigar enthusiasts who love tobacco and live the lifestyle. Cigar smokers are passionate about almost everything they do - whether it's the drinks they savor, the food they devour, the cars and motorcycles they dream of, the sports they're fanatical about or the women they love, Cigar Advisor shares those passions with a razor-sharp edge, soaking up each day and experience as if it were our last. Find that passion and more on display at CigarAdvisor.com.