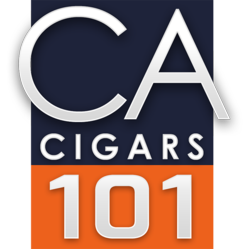 Give yourself enough time to relax, and enjoy your cigar in its entirety.
Easton, PA (PRWEB) June 09, 2013
The all-new Cigar Advisor is an online cigar magazine that brings a fresh, irreverent, and down-to-earth perspective on all things cigars to thousands of smokers. In addition to educational cigar content and behind-the-scenes cigar industry articles from some of the business's top names, Cigar Advisor delivers an array of content about a variety of topics of interest to people who enjoy the cigar lifestyle. The magazine also features cigar reviews and ratings submitted by real smokers. Cigar Advisor has just published a primer for new cigar smokers on How to Smoke a Cigar, in their Cigars 101 educational series.
Executive Editor Gary Korb starts his how-to column by noting, "Smoking cigars is one of the most simple, relaxing pleasures on earth. Just ask any cigar smoker." As he draws comparisons to methods in similar men's hobbies, he notes the distinct differences among certain methods - and recommends what he considers the "right way" to do it, for maximum enjoyment. While acknowledging "every cigar smoker has their own way of smoking a cigar," he delves into the accepted technical process of preparing a cigar - cutting it and lighting it. As far as any other required expertise or tools, Gary says "all you need is a comfortable setting in which to enjoy your cigar, a cutter, a lighter, an ashtray designed for holding cigars, and your favorite drink to sip while you smoke."
The piece then provides advice on what to do once the cigar has been lit. "Now you can start enjoying its flavors and aromas," Gary says. He also cautions against treating a cigar like a cigarette - noting that unlike a cigarette, a person should not inhale a cigar. "All you need to do is slowly draw the smoke into your mouth and puff at the rate of about one puff a minute," says Gary. The article also provides advice on the proper draw to use on a cigar, "resting" a cigar between puffs and an explanation on how the components of a cigar will caramelize to reveal the flavors of the tobaccos.
Above all, Korb says that the most important aspect to smoking a cigar under optimal conditions is to make sure you "give yourself enough time to relax, and enjoy your cigar in its entirety."
About Cigar Advisor Magazine
Cigar Advisor magazine is a digital publication created for real cigar enthusiasts who love tobacco and live the lifestyle. Cigar smokers are passionate about almost everything they do - whether it's the drinks they savor, the food they devour, the cars and motorcycles they dream of, the sports they're fanatical about or the women they love, Cigar Advisor shares those passions with a razor-sharp edge, soaking up each day and experience as if it were our last. Find that passion and more on display at CigarAdvisor.com.