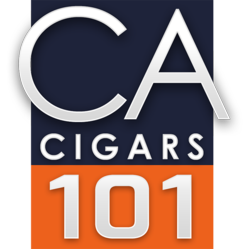 Never expect a darker shade cigar to only offer a full-bodied smoke, and a light shade cigar to give you a mild-bodied smoke.
Easton, PA (PRWEB) June 20, 2013
The all-new Cigar Advisor is an online cigar magazine that brings a fresh, irreverent, and down-to-earth perspective on all things cigars to thousands of smokers. In addition to educational cigar content and behind-the-scenes cigar industry articles from some of the business's top names, Cigar Advisor delivers an array of content about a variety of topics of interest to people who enjoy the cigar lifestyle. The magazine also features cigar reviews and ratings submitted by real smokers. Cigar Advisor has just published a new article to their teaching series, Cigars 101, which discusses the notion of determining a cigar's strength by the color of its wrapper.
In his piece "Cigar Misconceptions," Cigar Advisor's Jonathan Detore openly questions the assertion that "darker wrappers mean stronger cigars." It's a myth, he says: "there is a huge misconception about equating a cigar's wrapper to its strength."
Whether a smoker only likes full-bodied or mild-bodied cigars, Detore's advice is "If you are a new cigar smoker, don't let wrapper color scare you. You may have been told by your friends to smoke mild-bodied cigars, which only encompass a lighter shade of wrapper." Jon prefers to set the record straight: "there are maduros, habanos, mata finas, and a slew of other dark shade cigars that can (and do) offer a mild profile such as the Macanudo Vintage Maduro 1997, that is packed with flavor."
"At the end of the day," Jon advises, "never expect a darker shade cigar to only offer a full-bodied smoke and a light shade cigar to give you a mild-bodied smoke." His argument speaks to the variety of cigars available on the market today, noting that "you should not feel limited to what cigar wrappers you can try and what wrappers you must avoid." In his opinion, it's about sampling what's out there: "enjoy all the cigars you want and I encourage you to try every wrapper you can. That way, you can find the best cigar for you and build your palate - at your own pace - at the same time."
About Cigar Advisor Magazine
Cigar Advisor magazine is a digital publication created for real cigar enthusiasts who love tobacco and live the lifestyle. Cigar smokers are passionate about almost everything they do - whether it's the drinks they savor, the food they devour, the cars and motorcycles they dream of, the sports they're fanatical about or the women they love, Cigar Advisor shares those passions with a razor-sharp edge, soaking up each day and experience as if it were our last. Find that passion and more on display at CigarAdvisor.com.