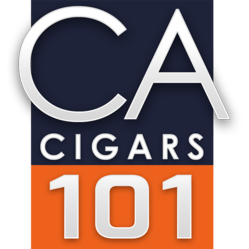 Months or years from now, you can look back on the cigars you were smoking and what you wrote about them, and see how your palate has developed.
Easton, PA (PRWEB) June 12, 2013
The all-new Cigar Advisor is an online cigar magazine that brings a fresh, irreverent, and down-to-earth perspective on all things cigars to thousands of smokers. In addition to educational cigar content and behind-the-scenes cigar industry articles from some of the business's top names, Cigar Advisor delivers an array of content about a variety of topics of interest to people who enjoy the cigar lifestyle. The magazine also features cigar reviews and ratings submitted by real smokers. Cigar Advisor has just published a new article to their educational Cigars 101 series, titled "How to Write a Cigar Review."
Executive Editor Hayward "Lou" Tenney outlines the techniques used by successful bloggers and cigar writers to write effective, engaging reviews of cigars. "It all starts with picking a cigar and just diving in head-first," Tenney said when asked where cigar enthusiasts should begin the process of writing a cigar review. "From there, it's just a matter of taking copious notes, and then distilling those notes down into something that's both enjoyable and informative."
For many cigar enthusiasts, Lou notes that writing cigar reviews is something of a personal hobby. He encourages first-time reviewers to think of a journal – by making detailed notes about what cigar that person smokes, it's a process of creating "a snapshot of yourself as a cigar smoker in time: months or years from now, you can look back on the cigars you were smoking and what you wrote about them, and see how your palate has developed." Tenney notes other reasons cigar reviews will be written - such as a public service to enhance the hobby, or for actual profit in the form of advertising revenues or free samples from manufacturers, who recognize the value in soliciting the opinion of widely-read cigar reviewers.
Tenney advises that there are as many ways to review a cigar as there are reasons to write a review in the first place. "But be aware," he writes, "that there are many strong opinions on both sides of the argument." He then lays out a seven-step plan for the review-writing process.
About Cigar Advisor Magazine
Cigar Advisor magazine is a digital publication created for real cigar enthusiasts who love tobacco and live the lifestyle. Cigar smokers are passionate about almost everything they do - whether it's the drinks they savor, the food they devour, the cars and motorcycles they dream of, the sports they're fanatical about or the women they love, Cigar Advisor shares those passions with a razor-sharp edge, soaking up each day and experience as if it were our last. Find that passion and more on display at CigarAdvisor.com.