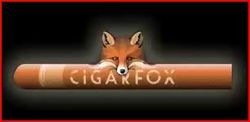 Cigare de Honduras de l'anneé
Troy, MI (PRWEB) June 10, 2008
At the 7th Annual Inter-Tabac Expo in Dortmund, Germany, an Altadis U.S.A Cigar titled "Flor de Copan" won the prestigious award for "Best Value" by European Cigar-Cult Journal. The Inter-Tabac Expo was held November 2007 and acknowledges the best cigars in the world. Flor de Copan is available for purchase at http://www.cigarfox.com and at Troy, Michigan's, Cigar Factory Outlet.
Flor de Copan, the popular non- Cuban brand selected as "Best Value", is handmade by Altadis U.S.A. at La Flor de Copan in Honduras, the factory that has been in the news recently for turning out some of the industry's most highly rated cigars. Altadis U.S.A. Senior VP of Tobacco, George Gershel, accepted the award for the company.
Flor de Copan is exported to over 100 countries where it is considered one of the top Honduran cigars due to its high quality and outstanding taste. One such distributor is Cigar Factory Outlet and CigarFox.com whose owner Dan Jenuwine commented, "This is another in a long list of achievements for Flor de Copan, and we are thrilled to be among the distributors of such a quality cigar." Flor de Copan has been the recipient of numerous European awards, including "Cigare de Honduras de l'anneé" 2002-2006; and "Coupe de Coeur" 2003.
The awards presented at the Inter-Tabac Expo are regarded as the highest accolade in the trade. This year's fair was attended by over 5,000 key tobacco and cigar retailers and cognoscente, representing the United States and over 55 other countries throughout Europe, Asia, the Middle East and South America.
The Jenuwine family has been in the Cigar Business since 1946 as a Wholesale Distributor, a Retail Tobacoonist, and a Direct Marketing Mail Order Company.
About CigarFox
CigarFox provides you the opportunity to build your own sampler of the finest cigars that include cigar brands like Montecristo, Romeo & Julieta, H Upmann, Macanudo, Cohiba, Partigas, Gurkha and many more. Choose from more than 1000 different brands! Other cigar products include cigar humidors, cigar boxes, and cigar accessories like Zippo Lighters. For more information, please visit CigarFox.com.
CONTACT: Tommy Paull, CigarFox, PO Box 1467, Troy, MI 48099, news(at)CigarFox.com
###